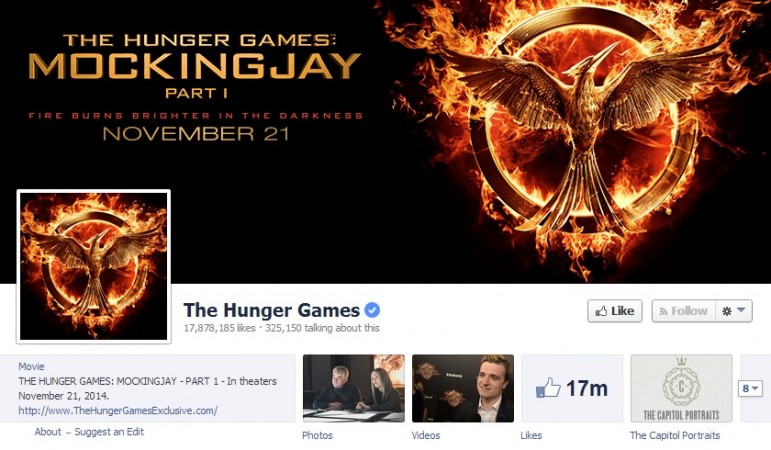 While fans are eagerly awaiting the release of "The Hunger Games: Mockingjay Part 1," filming of second part of the last installment of the fantasy fiction wrapped up last week.
The news was announced by the film's producer, Nina Jacobson, via a tweet, which included a picture of Jennifer Lawrence hugging her co-stars Josh Hutcherson, Liam Hemsworth, and Woody Harrelson.
That's a wrap. Thank you @SuzanneCollins Thank you @Hibbits Thank you HG Fans. Other than that, I'm speechless. pic.twitter.com/Ryoz5KntJI

— nina jacobson (@ninajacobson) June 21, 2014
Goodbye Berlin. With deepest thanks to our remarkable #Mockingjay cast and crew. pic.twitter.com/HiRyMSRSMW — nina jacobson (@ninajacobson) June 23, 2014
"The Hunger Games: Mockingjay" is the third in the series of "The Hunger Games" based on the novel by Suzanne Collins. The third installment will have Lawrence coming back as Katniss Everdeen and Hutcherson and Hemsworth will reprise their roles as Peeta and Gale.
The first part of the finale will focus on Katniss' mental state, and she will be seen suffering from post traumatic stress disorder. Katniss will also be distrustful of the people around her, making it difficult for her to gauge what is right and wrong.
"The opening of Catching Fire is the first time you really start to get a sense of Post-Traumatic Stress Disorder in Katniss' life," Jacobson said in May, according to Hypable.
"When you get into Mockingjay, that's just ratcheted up. She's panicked, and she can't sleep. She's barely able to hold it together. That's compounded by the fact that she is now really distrustful of everybody around her. She feels betrayed by Haymitch and by Plutarch. She also feels lost without Peeta. So she's very, very fragile and very, very angry."
Although Mockingjay was split into two parts, the crew were able to keep the story together as they were shooting back-to-back, Jacobson added.
"The advantage is that it is still one book, and by making all of it at once, we're able to know where the characters are relative to where they need to be. Especially since there are major transformations in this story for Katniss, for Peeta, and for Gale."
"The Hunger Games: Catching Fire" ended with the 75th Games going haywire and rebellion rearing its head in all the districts of Panem. Although Katniss escaped, Peeta is captured by the Capitol and he is led to believe that Katniss is the enemy.
The first part of the movie will now focus on how Katniss unwittingly becomes the face of rebellion.
"The Hunger Games: Mockingjay – Part 1" will be released on November 21, 2014, and the second part will follow a year later on November 20, 2015.