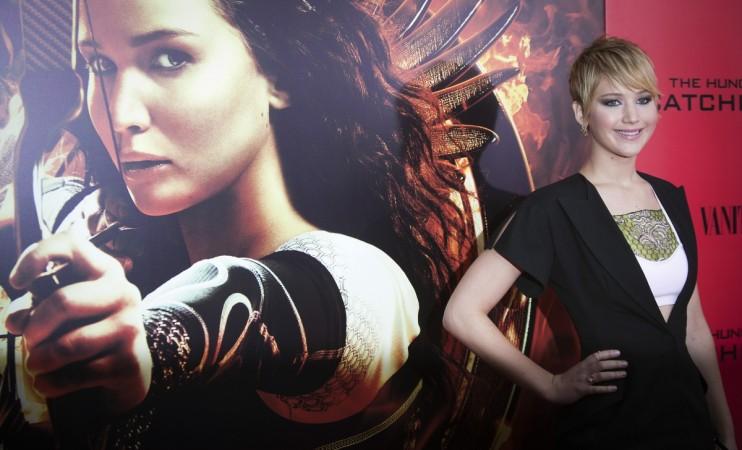 "The Hunger Games" is all about Katniss Everdeen fighting oppression and reluctantly rising as a powerful figure of revolution that is aimed to bring down the Capitol.
And while there are several other back stories and plot-lines that could be developed, it would not make sense once the Katniss story is told, feels director Francis Lawrence, hinting that there would not be anymore Panem-related stories once "The Hunger Games: Mockingjay Part 2" airs.
"There are a lot of past games and a lot of this world, but without Katniss, is it the same? Part of what I like about the series is the connection to things we think about and talk about now. What's the new version of that? That would be the tricky thing." Lawrence told Empire.
"Mockingjay Part 1" picks up shortly after Katniss' escape from the Games and the evolution of District 13 as the new head of revolution. And although Katniss wants no part in all this, she gets sucked into it as Peeta's life is at stake.
Katniss also sees her district destroyed, and she does not back down when President Snow warns her that it's time to pay the ultimate price. "I have a message for President Snow," Katniss can be heard saying defiantly in the latest trailer of the movie. "If we burn, you burn with us!"
In a recent interview with SlashFilm Jennifer Lawrence spoke about the hurdles she faced playing the character of Katniss Everdeen, noting that playing a girl who is conflicted with the choices present to her was challenging.
"I find it frustrating 'cause I want her to be the hero. I want her to be the, you know, 'Of course you're gonna do this, of course you want to lead the rebellion. Tell them that you'll be the Mockingjay, no doubts.'
"But I'm playing a real girl that is stuck. The only thing that she wants, and what makes her a true hero, is she wants as little death as possible. She doesn't want a war to get revenge. She wants to fix the situation and I think the cruelty of the Capitol gets to a place where you can't not do something, you know? You have to act." Lawrence said.
"The Hunger Games: Mockingjay—Part 1" hits theaters 21 November, and it stars Josh Hutcherson, Liam Hemsworth, Woody Harrelson, Elizabeth Banks, Philip Seymour Hoffman and Julianne Moore among others.