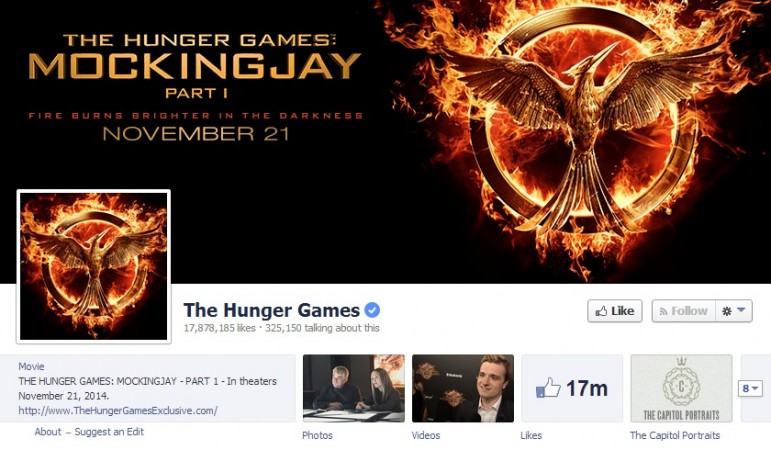 "The Hunger Games" is set for a November 2014 release and fans of the franchise are clearly getting restless for a sneak peek into what the film would be like.
Micro blogging site Twitter is abuzz with requests from fans for a trailer of "The Hunger Games: Mockingjay Part 1," which will follow Katniss Everdeen's journey as she leads the districts of Panem in a rebellion.
Where in gods name is this damn #Mockingjay trailer already, my patience is running out, @TheHungerGames

— Breanna Simmons (@athabaskan93) June 3, 2014
Guys I think I'm going crazy. Like literally. I NEED the Mockingjay trailer you all dO NOT UNDERSTAND — arlen (@arlennnb) June 3, 2014
Dear Lionsgate or whatever people in charge of a Mockingjay trailer: pic.twitter.com/c7saNX0c4c

— raven (@woahjenniferr) May 29, 2014
In a bid to appease the millions of fans that are eagerly awaiting some news about the movie, Lionsgate on Monday released the first look of Philip Seymour Hoffman as Plutarch Heavensbee and Julianne Moore as President Coin in the movie.
Hoffman, who died from an apparent drug overdose early this year, had a few more shots to be filmed before he died, and editors have used camera tricks and digital imagery to recreate his presence.
"You can do digital things, you can have conversations where you're not focusing on him but the people he's talking to," an insider from the film company Lionsgate told Hollywood Reporter in February.
In the meantime, a fan of "the Hunger Games" has released an unofficial trailer of the upcoming movie that has been garnering a lot of praises from netizens.
The trailer was uploaded on May 29, and just in a few days it has garnered close to 40,000 views. The trailer starts off with a voice over stating that District 12 is over, and focuses on President Snow saying that he wants everyone at District 13, headquarters of the new rebellion, dead. This will force Katness , played by Jennifer Lawrence, to transform herself into Mockingjay and take part in the resistance.
Check out the trailer below.

Screenwriter Peter Craig recently hinted that the upcoming instalment of the franchise has stayed as close to the novel as possible. But the novel is being split into two parts for its movie adaptation and they have expanded the original story to focus more of the civil unrest in Panem.
"You can't just make a film as myopic as Katniss becomes in some parts of this book. But that was an opportunity and not a drawback at all," Craig was quoted as saying by Yahoo.
"We still stayed very Katniss-centric and she still completely drives the movie, but the fun thing is that we get to mash her arc with what's happening in all of Panem. And we get to show parallels in other districts."
A major part of the film will focus on Katniss' mental instability and her distrust of Haymitch while grappling with Peeta's fate. The first part will also deal with Katniss' struggles to relate to President Coin.