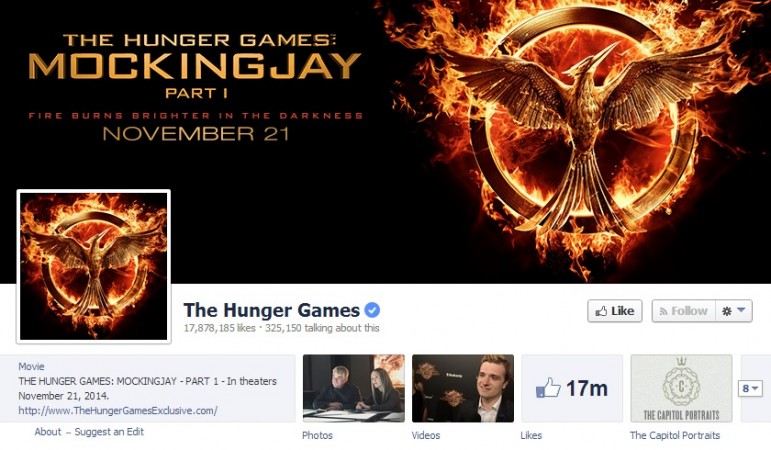 Leaked pictures from the sets of "The Hunger Games: Mockingjay Part 1" appears to have given some respite to fans, who have been complaining about the lack of a trailer for the movie.
The pictures show Katniss Everdeen, played by Jennifer Lawrence, fighting for her life as Peeta Mellark (John Hutcherson) attempts to kill her. The two are in combat gear and Katniss appears to be stunned that Peeta would attempt to hurt her.
Check out the pictures here.
The film is currently being shot in France , and the movie is scheduled for a November 21, 2014 release.
While the first two films – "The Hunger Games" and "The Hunger Games Catching Fire" – were Katniss-centric, part one of the third instalment of "The Hunger Games" franchise is expected to delve into Peeta's character.
In a June 2 interview with Yahoo! Movies, screenwriter Peter Craig said that Peeta will finally get a chance to express his point of view.
"We still stayed very Katniss-centric and she still completely drives the movie, but the fun thing is that we get to mash her arc with what's happening in all of Panem," he said. "And we get to show parallels in other districts."
"Suzanne [author of The Hunger Games series of books] was helpful with building out moments or things that are mentioned in maybe just a sentence or two in the book," added Craig.
While "The Hunger Games – Catching Fire" gave viewers a glimpse into the lives of people in the other districts of Panem, Mockingjay will show how far the uprising has spread, and how the residents of the other districts will look upto Katniss to lead the revolution against tyrant President Snow.
"The stakes are always high in this story, and in Mockingjay 1, the entire world opens up," said director Francis Lawrence, according to Yahoo! Movies. "The 'Games' are gone, and the threat of oppression permeates all of Panem. You will see entirely new locations with really large action sequences as the uprising spreads across all of the districts. It really is a gigantic movie."
Elizabeth Banks, who garnered rave reviews for her portrayal of Effie Trinket, is expected to return for Mockingjay even though her character does not make an appearance in the books. And she, too, will be a part of the revolution.
Producer Nina Jacobson added: "What makes Effie interesting is that she does not want to be there. Unlike Plutarch, she does not want to be part of a revolution. She has to be convinced to help, and she helps for personal reasons, not for political reasons."