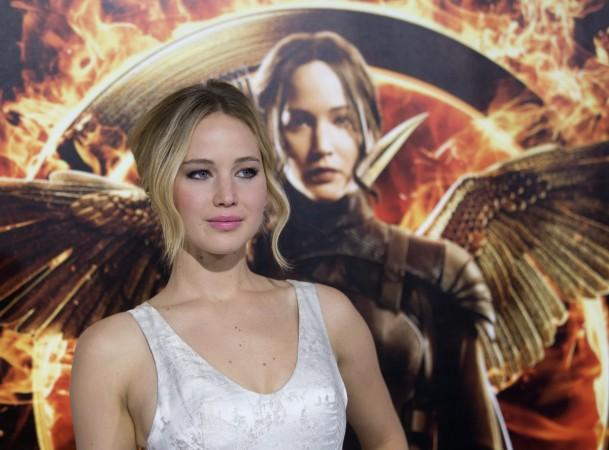 Becoming the year's biggest opening, "The Hunger Games: Mockingjay, Part 1" ticket sales topped the weekend box office charts with $123 million in the United States and Canada.
"It's the biggest opening of the year, so it really illustrates the strength of the franchise," said David Spitz, executive vice president of distribution for studio Lions Gate Entertainment Corp. He further said that the North American opening was the 15th best ever.
Even though Lions Gate's "Mockingjay, Part 1" is the biggest opening of 2014, the movie did not do so well as the previous installments of the series. This time, the weekend box office collection is 22 percent lesser than the previous film of the series, "The Hunger Games: Catching Fire", which opened to $158.1 million on the same weekend last year. The first "Hunger Games" film opened to $152.5 million in March 2012, The Wall Street Journal reports.
The Jennifer Lawrence starrer film gathered another $152 million in overseas box office, pushing the global opening weekend total to $275 million, according to tracking firm Rentrak, Reuters reports.
"This weekend will wind up down versus the same frame a year ago, when the previous 'Hunger Games' installment 'Catching Fire' led" with $158.1 million," Paul Dergarabedian, senior media analyst at Rentrak, said. However, even with a $30-million-plus slide in the franchise, "Mockingjay, Part 1" has successfully beaten the previous top opener of the year, "Transformers: Age of Extinction", which made a $100 million debut, the Huffington Post reports.
Spitz doesn't seem to have any complaints with the slide as well. "When you look at the massive number we're dealing with there's always going to be a variance," said Spitz.
"The Hunger Games" series is based on the books written by Suzanne Collins. Lionsgate decided to divide the last book of the trilogy for lucrative reasons. The second part is slated to be released in November 2015.