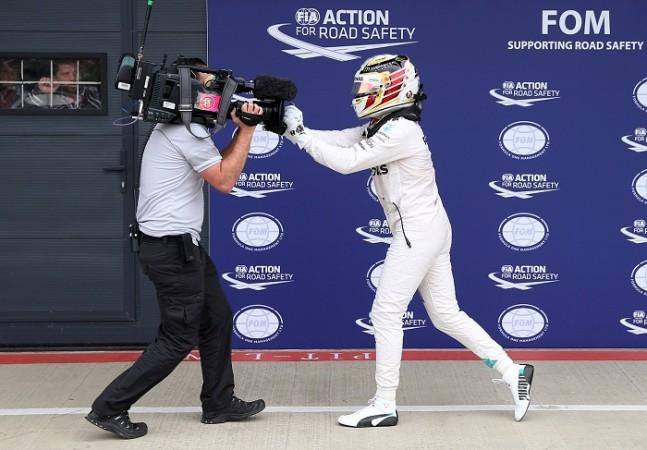 World champion Lewis Hamilton proved his class, yet again, winning his fifth Hungarian Grand Prix, but he also bagged headlines for the wrong reasons. The Mercedes driver showed the middle finger to Haas' driver Esteban Gutierrez, who feels "it was not a very respectful move".
Hamilton was caught on the camera showing his middle finger as he flashed his left hand towards Gutierrez after overtaking the Haas driver on the main straight in the Hungarian Grand Prix. Hamilton showed that gesture after getting stuck behind Gutierrez in some corners.
"Not a very respectful move from him I have to say. I have spoken to him in the past. I think he is respectful, he is the world champion, but he shouldn't do these kinds of things. He should respect all of the competitors. You never know, maybe in the future I will be fighting for a championship with him, so he has to respect that," autosport.com quoted Gutierrez.
Hamilton was in full control of the race to clinch number one position in the drivers' standings as well. Teammate Nico Rosberg and Red Bull's Daniel Ricciardo finished in second and third place respectively in thje Hungarian GP.
Hamilton, who has accumulated 192 points this season, compared to Rosberg's 186, has been brilliant of late, winning five of the last six races.
The difference between the two drivers only remains at six, but anything could happen, with 10 more races to go. With Hamilton finding his winning touch, Rosberg needs to step up a gear if he wants to stop his Mercedes teammate from winning another world championship.