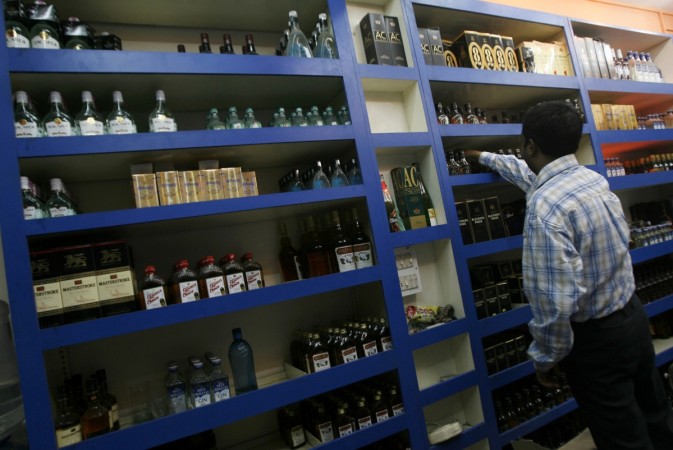 As many as 749 people were brought to de-addiction centres in Bihar till Wednesday after complete liquor ban was announced in the state. The state has set up 39 de-addiction centres to battle alcoholism.
Bihar Chief Minister Nitish Kumar announced Monday that all kinds of alcohol were banned in the state from Tuesday, a decision that left alcoholics in a tizzy. The government had announced that country-made liquor would be banned in Bihar from April 1while a complete ban would take another six months.
The sudden deadline left hundreds of people facing withdrawal symptoms, and one alcoholic brought to a de-addiction centre could not recognise his family. "He could not stand properly when he was brought. He is experiencing tremors on and off," an Aurangabad de-addiction centre's officer, Dr RK Singh, told the Times of India.
In another case, a man ate multiple bars of soap to get high, while a Bihar Military Police jawan died after consuming a poisonous substance. An Inspector with the force told ANI that the jawan "ate it as a substitute to alcohol."
Bihar, which was prepared for a ban on country-made liquor, had set up 39 de-addiction centres with 10 beds each, with the exception of Nalanda Medical College and Hospital, which has 25 beds.
"Around 150 highly trained doctors will be deployed at de-addiction centres in all 38 districts in the state for treatment and counselling of alcoholics," NK Sinha, state programme officer of de-addiction centres, told IANS.
Kumar, who had promised a liquor ban during his campaigning for the Assembly Elections, said women and children have welcomed the prohibition law. However, the law was criticised as "draconian, arbitrary and mala fide" in a petition in the high court. The petition says that by prohibiting sale and consumption of alcohol the law violates an individual's freedom to eat and drink what they want.
Meanwhile, some VIPs of Bihar were quoted as saying by the TOI that they have stocks that would last for some time. However, policemen were annoyed that they have to look out for illegal alcohol transports for the VIPs while monitoring illegal sale and consumption by civilians.
"In the wake of beef row, the same Chief Minister Nitish Kumar was issuing statements in support of people's right to eat and drink as per their personal choice. Now he has decided what Bihar people should drink or not," Satyajit Singh, a businessman, was quoted as saying by the TOI.