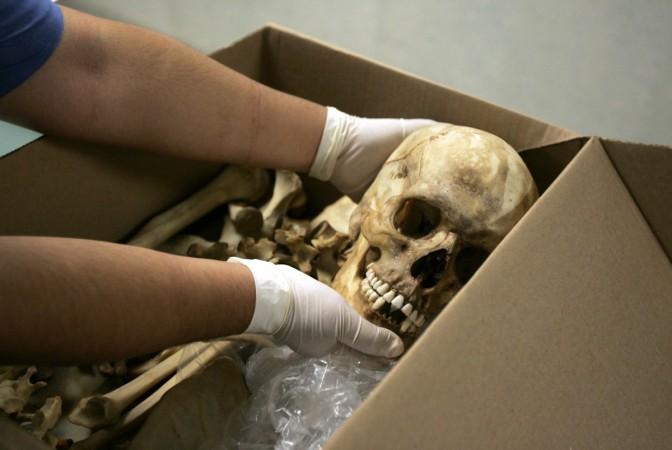 A controversy has erupted after skulls and other skeletal remains were found from an abondoned school site in Imphal, Manipur as the site was once occupied by paramilitary forces engaged in counter-insurgency operations.
There were allegations of extra-judicial killings and forced disappearances during the operations.
The eight skulls along with bangles, finger rings and coins were found on 25 and 26 December during construction work at the site, which is now being converted into a women's market complex in Manipur's Imphal West district, according to Hindustan Times report.
The police have registered a case and the state government is considering to transfer the case to central agencies to investigate said N Ashok Kumar, secretary to Chief Minister O Ibobi Singh.
The skeletons found at the site have been sent for forensic examination.
"The fact is that the school complex where the eight skulls and skeletons were recovered were previously occupied by both central paramilitary forces and state police commandos as their outpost during the height of counter-insurgency operations in Imphal where cases of involuntarily disappeared occurred," NDTV quoted Manipur's General Secretary of Families of the Involuntarily Disappeared's Association Md. Baniyamin as saying.
But those from Manipur's University's anthropology department, who conducted inspections of the remains, said that these skeletons are as old as 17 to 40 years.
Several families had alleged that their relatives, who disappeared at this time, were killed in fake encounters and their bodies were dumped away. A case of 1,500 fake encounters is said to be pending before the Supreme Court of India.