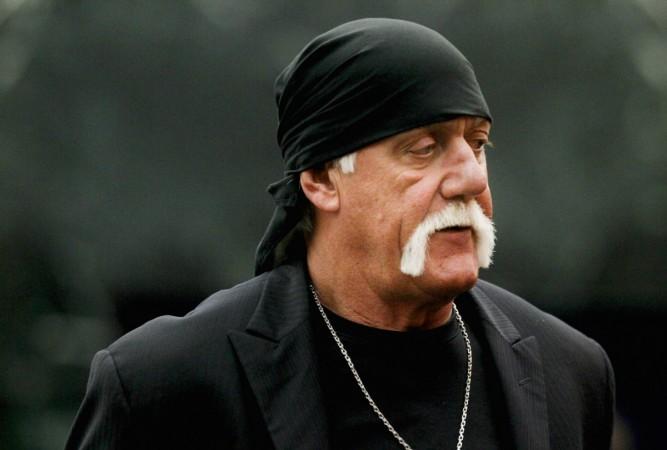 A six-person jury on Friday awarded former WWE wrestler Hulk Hogan $115 million in the invasion of privacy suit filed against Gawker Media.
Hogan, whose real name is Terry Bollea, had sued Gawker, its founder Nick Denton and former editor A.J. Daulerio for $100 million for posting online a sex tape featuring Hogan. The sex tape was posted on Gawker's website in 2012 and it showed Hogan having sex with a friend's wife.
"Mr. Bollea is exceptionally happy," his lawyer David Houston said outside the courtroom, according to CNN Money. "This is not only his victory today, but also anyone else who's been victimized by tabloid journalism."
Gawker argued that it decided to publish the video because Hogan had consistently put his private life out there for public consumption. Gawker's legal team also pointed out that their actions were protected under the First Amendment.
However, the former wrestler argued that there was a clear distinction between Hulk Hogan the celebrity and Terry Bollea, and that the video violated Bollea's privacy.
Hogan's ex wife Linda recently opened up about her true feeling about the sex tape and said that he "single-handedly" ruined their 25 years of marriage. During an appearance on Inside Edition, the former VH1 reality show star also read out an emotional letter she had written her ex-husband.
"You have single-handedly ruined our 25-year marriage and our family," she wrote, according to SheKnows. "My trust, my love, my future, our future family with grandchildren, holidays, weddings, our kids' lives, homes, their ability to trust, our poor animals, friends, neighbors, your career, finances, trademarks, retirement, your legacy, your reputation, your health... even your soul... You lost it all."
She also called him out for taking her for granted and blaming her for all his "horrendous mistakes." Linda filed for divorce in 2007, citing infidelity and spousal abuse.