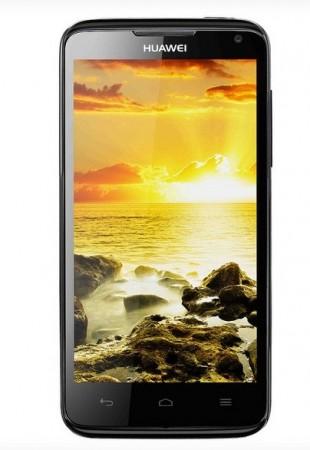 Chinese telecommunication equipment manufacturer Huawei is reportedly planning to unveil its 5-inch Ascend D2 smartphone at the Consumer Electronics Show in January.
Huawei had announced the Ascend D2 back in October. The device is said to be the successor of D1 and features a number of improved specs, reported Digit.
The 5-inch Ascend D2 phablet is said to be priced around $530. The pricing puts it in between the similarly specced Oppo Find 5 and ZTE Nubia Z5. The device is quite a bit thicker than ZTE's phablet, if the aforementioned reports are accurate, said technology website Unwired View.
According to various reports, key specifications of Huawei Ascend D2 include:
| | |
| --- | --- |
| Model | Huawei Ascend D2 |
| Display | 5.0-inch, 1920x1080 Full HDtouchscreen |
| OS | Android v4.1 (Jelly Bean) OS |
| Processor | A quad-core 1.5GHz processor |
| dimensions | Measures 9.9 mm in thicknessand weighs 170 g |
| Memory | 2GB RAM |
| Camera | Rear:13.0-megapixel andFront:1.3-megapixel |
| Battery | 3,000 mAh |
| Price | Around $530 |
Considering the specifications of Huawei's Ascend D2, the smartphone can match spec-to-spec with big brands like Samsung and HTC.
Many major handset makers like Samsung, HTC, and Sony are planning to unveil 5-inch display phablets/smartphones in 2013.
Technology market watchers predict that the year will dominated by 5-inch smartphones.
South Korean company Samsung is not new to this segment. It had already launched its flagship 5-inch plus handset Galaxy Note series. Taiwanese handset maker HTC had recently launched 5-inch 'J Butterfly' smartphone.
Huawei will not be alone at the upcoming CES as Samsung is reportedly planning to launch a budget 5-inch smartphone 'Galaxy Grand' in the same event.
Chinese website ithome.com has reported that they have got hold of leaked photoes of Ascend D2 smartphone. Users can click here to view the pictures.