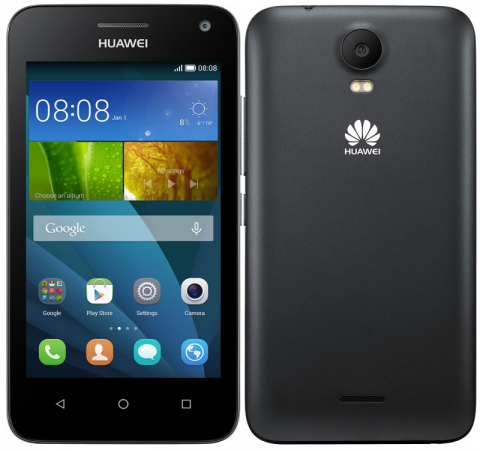 After achieving a decent response from the online consumers through Flipkart, Huawei is eyeing the offline smartphone market in India by launching four new smartphones.
Dubbed Y336, Y541, Y625 and G620S, the smartphones will be available for purchase in brick-and-mortar stores across the country.
The initiative could be proved handy as most of its competitors - Lenovo, Xiaomi and InFocus - are stuck with online platforms. Hence, Huawei can get an upper hand in the budget smartphone market. Though a major portion of urban citizens adored the online-only selling strategy, numerous consumers from semi-urban or rural areas are still a tad sceptical on buying devices without having a feel of it.
Following the dual brand global strategy of Huawei, the company will now also be offering a wide range of its Huawei-branded smartphones via retail route alongside the recently launched smartphones under Honor brand.
Honor would continue to sell through online marketplaces while Huawei, known for its technology prowess and association with premium and high-tech smartphones would be available through a robust retail distribution network.
Newly launched Huawei Y336, Y541, Y625 and G620S will be available under its G & Y series between the price range of ₹5,499-₹9,499. The devices will be marketed through the company's offline distributors across 1,000 stores in the initial phase, thereby flooding the mid-segment market with these affordable and best-in-class product offering.
G&Y series smartphones are a cut above the competition and come power-packed with multimedia features and strong hardware to cater to the consumers looking at value for money with the benefit of decent specifications.
With this new range, Huawei phones boast of improved camera features like dual LED flash, patented power-saving technology for extended battery life and unmatched features at this price point. The mid-segment smartphone launch would be followed close on heels with the launch of Huawei's global premium range.
"To reach out to our consumers in key markets, Huawei range would be available through a strong distribution network in offline retail beginning with a 1,000 stores roll out in the next 4-8 weeks," said Huawei India director P Sanjeev, "For the brand new series, we will be strengthening our presence with traditional multi-brand retailers and by partnering with top modern trade players such as Croma, Reliance Digital, Sangeetha Retail and The Mobile Store in key cities like Delhi, Bengaluru and Chennai amongst others."