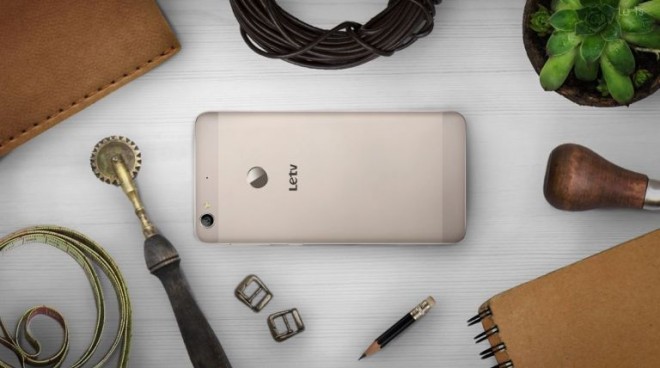 Huawei finally launched its Honor 5X in India to compete against well-received affordable mid-range phones Lenovo K4 Note and LeEco Le 1s. All three smartphones were released in January 2016 and have compelling features that offer the most value from money. Stylish design, powerful performance, top-of-the-line specs are standard across Lenovo K4 Note, LeEco Le 1s and Huawei Honor 5X, creating a lot of confusion for buyers looking for the right device.
There are minute changes that set each smartphone apart from the other. We are going to look into all the specs individually.
Design and display
Huawei Honor 5X flaunts a premium design and serious durability. It is built using aerospace-grade diamond-polished aluminum and has a brushed-metal finish at the back for a better grip. The chamfered edges add to the Honor 5X's design value.
LeEco Le 1s has a similar metal structure built using aircraft-grade aluminium without any screws anywhere on the exterior. Le 1s also has chamfered edges outlining a sealed unibody. The handset is 7.6mm thick and weighs 169 grams.
Lenovo K4 Note, unlike its rivals, features a mixture of polycarbonate and metal for the back cover and the frame, respectively. The handset makes sure it offers a solid grip.
All three smartphones have 5.5-inch Full-HD displays. The Le 1s has a unique Floating Glass 2.0 technology and the K4 Note is protected with Gorilla Glass 3. Huawei Honor 5X measures 151.3 x 76.3 x 8.15mm, Lenovo K4 Note measures 153.6 x 76.5 x 9.15-3.8mm and LeEco Le 1s measures 151.1 x 74.2 x 7.6mm.
Camera
Le 1s features a 13-megapixel rear-facing ISOCELL 5P Lens camera with Blue Glass IR filter, f/2.0 aperture, 0.09-second ultra-fast focus speed, PDAF and LED flash. Huawei Honor 5X has a 13MP primary camera with f/2.2 aperture and PDAF and SmartImage processor. Lenovo K4 Note also features a 13-megapixel rear-facing camera with dual-LED flash, f/2.0 aperture and PDAF.
All three devices have 5MP front-facing sensors for selfies.
Processor, RAM and storage
Lenovo K4 Note is powered by a 64-bit octa-core MediaTek MT6753 processor, 3GB DDR3 RAM and Mali T720 GPU, while Huawei Honor 5X runs on a 64-bit Qualcomm Snapdragon 615 octa-core processor, 2GB RAM and Adreno 405 GPU. LeEco Le 1s is powered by a 2.2GHz 64-bit octa-core MediaTek Helio X10 processor and 3GB RAM.
In terms of storage, Le 1s offers 32GB onboard storage without a microSD card slot. Lenovo K4 Note and Huawei Honor 5X feature 16GB storage with microSD card support of up to 128GB.
Battery
Huawei Honor 5X has a 3,000mAh battery with quick charge tech, which can charge the device from 0 to 50% in just 30 minutes. LeEco Le 1s also has a 3,000mAh battery, which the company claims lasts 3.5 hours with just five minutes of charge. Lenovo K4 Note packs the largest battery pack in the group, measuring 3,300mAh, which is said to deliver up to 23 hours of 2G talk time.
Software and Add-ons
All three phones are based on Android Lollipop, but have different UIs. Lenovo K4 Note features Vibe 2.5 UI, Huawei Honor 5X has Emotion UI 3.1 and Le 1s sports eUi.
Additional features are sometimes major USPs for smartphones. Fingerprint scanner and dual SIM with 4G LTE support is standard across the board. Lenovo K4 Note offers extras, such as NFC, TheatherMax integration, Wolfson WM8281 audio codec-based earphones and Dolby Atmos audio system with surround sound integrated in the front-facing stereos.
LeEco Le 1s boasts world's first mirror-surfaced fingerprint scanner and USB Type-C port for the extras.
Pricing and availability
Pricing is the most important decision factor for many. Lenovo K4 Note is priced Rs 11,999, LeEco Le 1s costs Rs 10,999 and Huawei Honor 5X's price is set at Rs 12,999.
Lenovo K4 Note is available exclusively on Amazon India in weekly flash sales. Le 1s is sold through Flipkart and Huawei Honor 5X is available on both Flipkart and Amazon India. The Le 1s sale begins 2 February while Honor 5X will be available from 1 February.
Conclusion
Buyers must decide whether they want a metal-body phone. Lenovo K4 Note is the only phone to offer removable back cover, which can be swapped for different looks. All three phones have the same display, camera, and almost identical performance and battery, at least on paper. The Le 1s easily beats its rivals in this comparison with its double storage, while the K4 Note closely matches Le 1s with 3GB RAM.
Price-wise, LeEco Le 1s is clearly the winner as it costs comparatively lower and offers features like fingerprint scanner and USB Type-C port. Then comes the K4 Note, which costs Rs 1,000 more than the Le 1s, but offers additional features such as Dolby on stereos, TheaterMax and bigger battery, along with the standard offering the other two phones have. Huawei Honor 5X has got the looks, but it mostly offers the same specs the other phones do. The price is Rs 1,000 more than the K4 Note and Rs 2,000 more than the Le 1s, but the brand value comes into play as Huawei is well recognised among smartphone users.