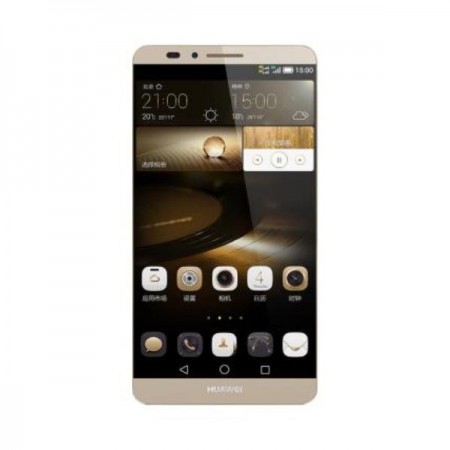 If you are a fan of Huawei's Ascend Mate 7 artwork, the all-new Monarch Edition will undoubtedly make a lasting impression. Huawei launched the new premium version of the high-end smartphone with a massive makeover. Sadly, the Monarch Edition has been released exclusively in China without any details on its global availability. The smartphone is priced at about $710 (CNY 4399) in China, $110 more than the $600 (CNY 3699) price tag attached to the original Mate 7 model, according to GSM Arena.
But is it worth the upgrade you might ask. Absolutely! Here are the top five new features that make the Huawei Ascend Mate 7 Monarch Edition worth the extra amount.
Storage
Huawei has massively upgraded the storage capacity in the Huawei Ascend Mate 7 Monarch Edition. From a mere 16GB built-in storage in the original Ascend Mate 7, there is a 64GB onboard storage in the Monarch edition. Moreover, there is an option to add more space, up to 128GB, using a microSD card.
Put that in perspective, an iPhone 6 16GB costs $649 in the U.S. and 64GB model costs $749, which is $100 more for just the storage. If you wish to have 128GB on-board storage in the iPhone 6, you must be prepared to spend $849.
Sapphire Coated Display
You read that right. The Huawei Ascend Mate 7 Monarch's display is well-protected with sapphire instead of Gorilla. The new material is hard to scratch or break, which makes it a great addition for those who manhandle their phones.
Apple was widely expected to add sapphire display to its iPhone 6 but they turned out to be just rumours after the smartphone was officially launched in September. If that broke your heart, here's an alternate solution to keep you going.
Gold Hue
Yes, your favourite gold hue from the popular Apple lineup is available in the Huawei Ascend Mate 7 Monarch edition.
Service
By purchasing the Huawei Ascend Mate 7 Monarch edition, customers get a premium VIP card. The card will help you beat the rush and get a 1-hour quick repair service when your phone is damaged or needs a quick check-up.
Mosel Wine
The packaging of Huawei Ascend Mate 7 Monarch edition has a unique addition, a fancy bottle of Mosel wine. While you wait for your smartphone to be repaired with the Quick repair service, this small fancy bottle of Mosel wine should accompany you.
These top five reasons are additional to the perks you get with the Huawei Ascend Mate 7 Monarch edition. But the smartphone is great in itself, be it in terms of design or specifications. Here's a quick overview of the standard features that come with Ascend Mate 7:
Processor: 1.8GHz octa core Hisilicon Kirin 925 SOC
Display: 6-inch 1080p display
RAM: 2GB
Camera: 13MP rear camera, 5MP front shooter
Battery: 4,100mAh battery
OS: Android 4.4 KitKat w/ Emotion UI 3.0
Watch a brief video below that shows the Ascend Mate 7 in action: