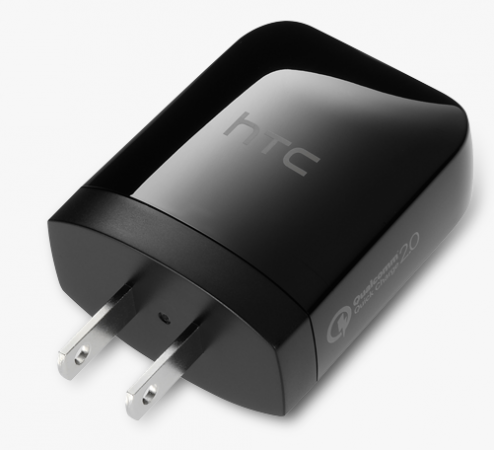 Following Motorola's 'Turbo Charger', HTC Corporation has announced a new charger with quick charging ability.
Based on a 15W USB wall charger unit, this charger can charge up quicker than any available normal charger. While the Rapid charger 2.0 can charge any micro USB based device, a few models will get the benefit of its quick charging ability.
According to the manufacturer, the HTC One M8 , HTC One E8, HTC One Remix and HTC Desire Eye will currently support this quick charging ability and many future devices will follow.
The Rapid Charger 2.0 is based on a technology developed by Qualcomm named 'Qualcomm Quick Charge 2.0', announced by the company earlier this year. It uses a special technology, due to which devices with Snapdragon 800 system-on-chip will be able to reap full benefits.
The HTC Rapid Charger 2.0 will be retailed in the US for $35 and will focus at the latest flagship devices owners. The charger will be able to charge the devices 40 percent more quickly than the usual solutions.
The Motorola Turbo Charger is also priced at $34.99 and supports devices integrating Snapdragon 800 SoC.