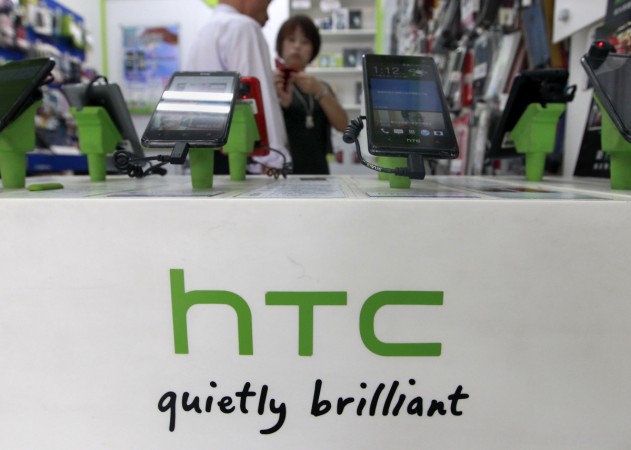 HTC Corporation (TWSE: 2498) on Wednesday released its results for the fiscal 2015 fourth quarter ended 31 December (Q1 2016 in US). The reports showed signs of recovery but it is still not out of woods.
The Taiwanese smartphone maker reported a net loss of NT$3.4 billion (around $101 million) after tax for the fourth quarter and operating margin was -16.1 percent. It was an improvement from the net loss of NT$4.5 billion (around $139 million) reported in the third quarter. The company's revenue for the three months ended December 2015 was NT$25.7 billion (around $766 million) with gross margin of 13.9 percent.
HTC attributed improvement in its latest quarter performance to good sales of the Desire series and HTC One A9 that was launched in October last year.
"Leveraging our core strengths of design, engineering and manufacturing excellence, our evolution into virtual reality and connected devices has positioned us as innovation leader in each sector" Cher Wang, Chairwoman and CEO of HTC, said in a statement.
"We are fully confident in delivering on our promise to enable consumers to pursue their own brilliance across all of our product groups," he added.
The company may take time to recover completely after continuous fall of smartphone sales over the last one year. However, it appears set to bounce back, and this time by venturing into other emerging technology sectors besides smartphones.
HTC started 2016 on a good note, bagging 22 awards at the Consumer Electronics Show 2016 (CES 2016), including Best In Show for Vive and Wearable's Best In Show for UA HealthBox.
HTC' Vive Pre, virtual reality (VR) platform, and UA HealthBox, a fitness tracking system manufactured in partnership with Under Armour, made waves at the recent CES by bagging 14 and eight awards, respectively. The UA HealthBox has been released in the US and is expected to spread to other markets over the next few months, while the Vive is scheduled for April launch with pre-orders starting on 29 February.
The Taiwanese company is also expected to release several devices this year -- the most notable among them being its upcoming flagship smartphone dubbed as the HTC One M10 aka Perfume, which is likely to be unveiled in March before releasing into the market in April.