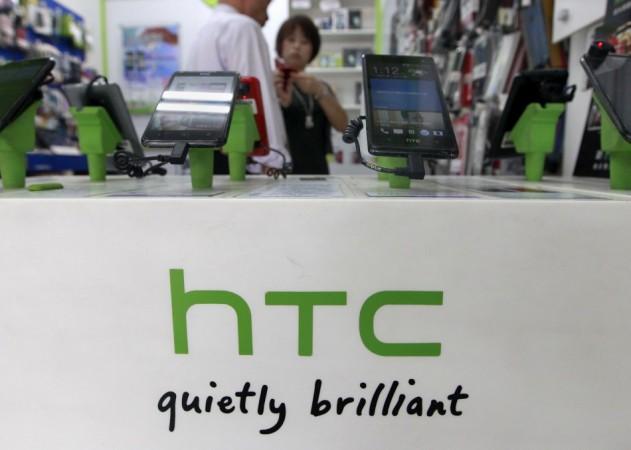 Last month, HTC unveiled a new phone, One A9, in the US, but got panned across all sections of the media for blatant use of Apple iPhone 6 series' design language in the device. Now, the company seems to be prepping to launch a new flagship device with new configuration and backed by an impressive spec sheet.
French technology blog NoWhereElse has got hold of a promotional flyer showing HTC's alleged new phone One X9.
In the poster, we see the title -- "HTC One X9, pursuit of brilliance" -- with the device's front display panel having caption – "packed with City smarts". [Check-out the flyer, HERE]
The new HTC device boasts 5.0-inch QHD display with 2560x1440p resolution and also features 4GB RAM, 64GB inbuilt memory (expandable up to 128GB), 23MP primary camera on the rear-side, 4MP snapper on the front, dual BoomSound front speakers and a 3500 mAh battery.
But, the sources are still unsure whether the new HTC One X9 will feature Snapdragon 820 series quad-core processor or the MediaTek's new Helio X20 deca-core processor. Based on our intuition, we like to incline on the former chipset to feature in the HTC device for two reasons. Firstly Qualcomm is yet to officially unveil Snapdragon 820 and if it does get unveiled this month, the chipset will only be made available to devices slated to be release in 2016.
Secondly, HTC is most likely to use Snapdragon 820 for its original flagship series HTC One M10 series, which is expected to debut anytime between February and March. It would be unwise for HTC to use same Qualcomm chipset in two phones with only a few months from being launch.
Also read: HTC launches Apple iPhone 6 series clone One A9 with Snapdragon 617 SoC; price, specifications
There is no word on when the HTC One X9 will be unveiled, but the leaked flyer suggests that the company has completed the development of the device and will soon unveil it, most probably by this year end.
HTC is yet to officially respond to the rumours. Stay tuned for more updates.