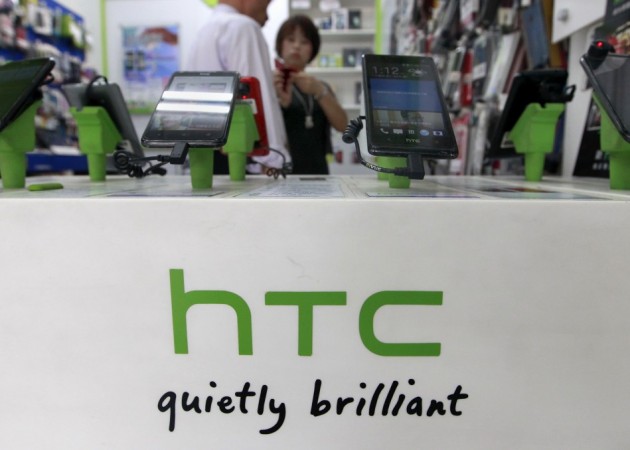 Taiwanese smartphone maker HTC has reportedly announced that the company would end the OS update service to the couple of 2012 flagship model One X and X+ , bringing huge disappointment to loyal fans who were eagerly waiting for the KitKat firmware.
HTC's UK arm confirmed the sober news via its official Twitter page. It was a reply to HTC fan David O'Rourke who queried about the rumours of HTC One X+ getting KitKat update .
The company said, "@davidjorourke Hi. We can confirm that the One X+ will not receive further Android updates & will remain on the current version of Android (v4.2.2 Jelly Bean with Sense v5.0 UI)hich rted nstuck with V4.2.2 Jelly Beanmpany. HTC Saidpdate12 flagship model One X+ and X. "
HTC One X+, successor of One X, will also be also be stuck with v4.2.2 Jelly Bean, reported Technology blog The Verge which followed up on the report for an official confirmation from the company.
HTC said, "We realize this news will be met with disappointment by some, but our customers should feel confident that we have designed both devices to be optimized with our amazing camera and audio experiences."
The news comes as a big disappointment for HTC fans, considering the fact HTC One X+ has only been in the market for 14 months and was thus eligible for more OS update till April 2014. Usually, all Android devices are obligated to receive software updates for atleast 18 months after their launch.
Even this 18-month window clause is debatable since Google prides itself with KitKat OS, whose footprint is reportedly being slimmed down to make it compatible with budget phones having as low as 512MB RAM.
Many see this as a deterrent for Google who holds the biggest chunk (more than 75-percent) in the mobile OS market/ Android OS updates' adoption rate is trivial and scattered compared to arch-rival Apple iOS.
Android's new v4.4 KitKat OS was unveiled on 31 October 2013. Since then the adoption rate of the new OS is at a dismal 1.4 percent and many (around 60-percent) are still on Jelly Bean OS version. On the other hand, Apple's new iOS v7.0 which was released in September 2013 has a staggering adoption rate of 79 percent (includes iPhones and iPads).