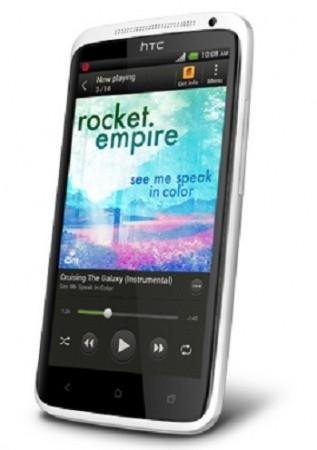 The international version of HTC One X has officially received the 4.0.4 Ice Cream Sandwich update while the Sense UI made it to Android 4.1 version on Friday.
"As part of our ongoing commitment to ensure customers are receiving software updates that improve their user experience, we are pleased to announce our next upgrade for the HTC One X will be released on August 10th," an HTC statement read.
The new update to HTC devices optimizes the performance of the web browser, brings in enhancement for the image quality of the camera and allows users to map menu functionality to the lower right 'recent app' key.
According to HTC's recent statement, the update will also "improve tab management in the browser with a dedicated tab switching button and enhance camera capabilities such as white balance and continuous autofocus. Furthermore, customers can expect enhancements to memory, platform stability and the overall browsing experience. Other improvements include a Single Sign-On for Facebook allowing user access across applications and browsers and upgrades to Beats audio, which reflect our dedication to providing an authentic sound experience."
Motorola's International version Razr XT910 has also begun receiving the ICS update. Users can check if the update is available for download on their phones. The ICS roll out was stalled for awhile over issues relating to customization of ROM between T-Mobile and Google.
Android Central reported that the ICS update for Razr Maxx is being pushed out in Europe as well but only on select devices. The update was initially released to US consumers but took quite awhile to reach users in Europe.
Generally, a company will send an update to select users so as to find out if the update had gone through without any bugs, and will elicit feedback from users before rolling out the version for all audiences.