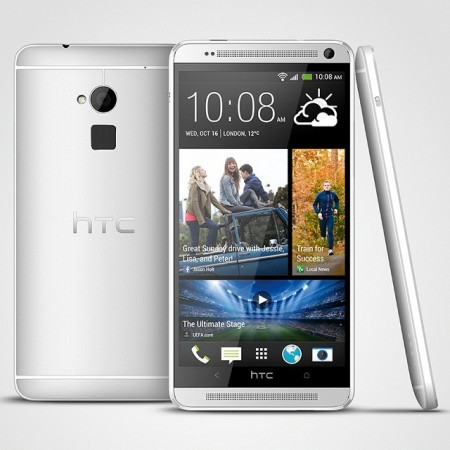 HTC recently launched its flagship device HTC One Max, giving tough competition to LG's very own offering G2, in the high-end smartphone segment.
The two smartphones are very different in terms of design and some specifications, reported Phone Arena.
Hence here is a detailed comparison of features and specifications between HTC One Max and LG G2, to see which device makes a better buy.
Processor and OS
HTC One Max sports a Snapdragon 600 (Adreno 320), whereas LG G2 is a step ahead with a more powerful Snapdragon 800 with Adreno 330 graphics engine.
One Max sports a quad-core Krait 300 processor clocked at 1700MHz. LG G2 also carries a quad-core processor Krait 400 which is clocked at 2260MHz.
In terms of the operating system, HTC One Max scores more points as it runs on the latest Android 4.3 Jelly Bean OS. In comparison, LG G2 runs on the outdated Android 4.2.2 OS.
Display
HTC One Max carries an impressive 5.9-inch Full HD display with 367ppi. On the other hand, LG G2 sports a smaller 5.2-inch display with 423ppi. Both devices have the same screen resolution of 1920X1080 pixels.
Camera
In this aspect, LG G2 wins hands down with its massive 13-megapixel LED camera. Its competitor sports a 4-megapixel LED camera.
HTC One Max and LG G2 each carry a 2.1-megapixel front-facing camera for video calling.
Battery
HTC One Max carries a 3,300mAh battery, while LG G2 is backed a smaller 3,000 mAh battery.
A noteworthy feature of HTC One Max is its fingerprint sensor, which is only seen in Apple's iPhone 5S.