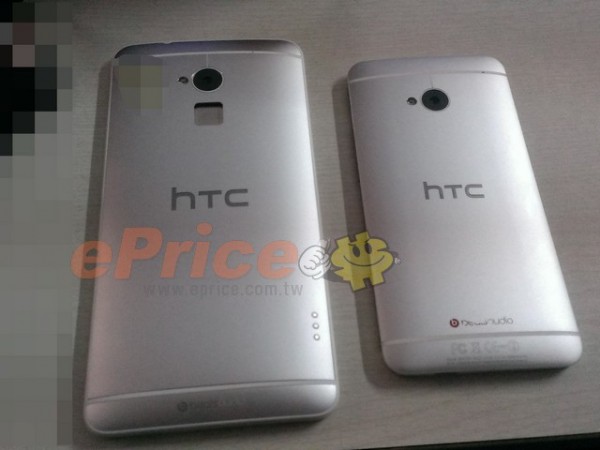 HTC fans have been waiting for the HTC One Max to launch for quite some time. It is now being reported that the device is likely to see the light of day on Oct. 17.
After the success of the flagship device HTC One, there are rumors that the Taiwanese Company is gearing up to launch HTC One Max. Various specifications details of the device that has been codenamed as T6 has also leaked, reported Tech Radar.
There were rumors that the device will be unveiled on Oct.15 but it is now being said that the device is expected to be rolled out on Oct.17. While there have been no leaks about the price of the gadget, the phablet is expected to give a tough competition to Samsung's recently launched Note III.
It has been said that the device is likely to carry fingerprint scanner just like Apple's latest iPhone5S. Other specification leaks about the phablet portray the device to have a display of 5.9 inch with a screen resolution of 1080p.
It is likely that the phablet will carry a 2.3GHz quad-core Snapdragon 800 chip processor along with a 2GB of RAM. The internal storage capacity of HTC One Max will be of 32GB.
The front-facing camera is speculated to be of 2.1 megapixels for video calling and there are no reports about the rear-facing camera, which is predicted to be UltraPixel along with a battery backup of 3,300 mAh.
HTC One Max is expected to arrive with Android 4.2 Jelly Bean as of now. However, it might also sport the new Android 4.3 or Android 4.4 KitKat.
In terms of design HTC One Max will follow the footsteps of its predecessor HTC One but will be bigger in size.
Along with HTC One Max, the tech giant is also said to be manufacturing HTC Butterfly 2. There have been some photo leaks of the flagship device, which shows that it will available in three colors of blue, white and black. With a display of 5.2 inch, the device is also predicted to sport a Qualcomm Snapdragon 800 processor, reported Cnet.