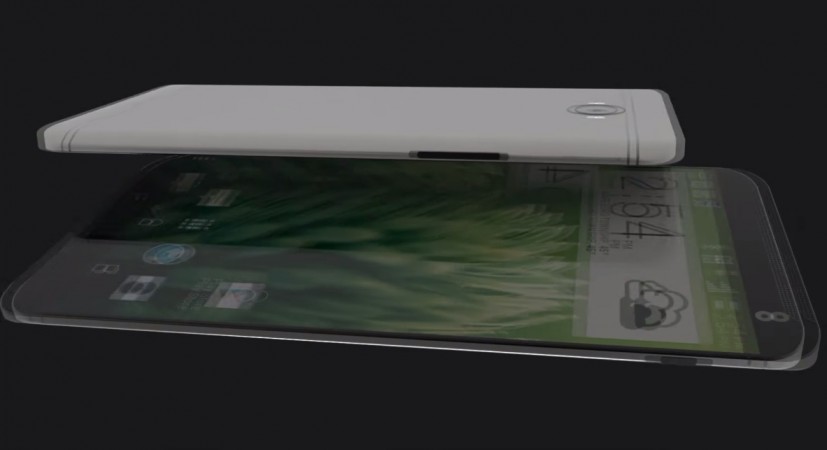 HTC One got Global Mobile Award for Best Smartphone at Mobile World Congress held in Barcelona, Spain, in 2014. Its successor, HTC One (M8) which was released earlier this year, also received praises from reviewers. Now, speculations on the company's next flagship smartphone, dubbed as HTC One (M9) has gained momentum.
Interestingly, the concept design of the HTC One (M9) prepared by Jermaine Smit has hit the net and HTC fans will be pleased to see the beautiful design. The graphic designer has cleverly blended the looks of HTC One handsets with his own ideas, which resulted in a sleek and cool concept design video.
"Even though I don't have much time I still want to create new concepts and keep going on with my work in this. So the new concept is the HTC M9 so I hope you guys like it!" Jermaine told AndroidJS.
He went on to say that HTC One (M9) would be powered by Snapdragon 808 processor clocking at 2.8Ghz, sports 2k resolution screen, 4 or 6 Ultrapixel or a 13MP camera, and come packed with 16/32/64GB internal memory and 3GB RAM.
Here is concept video created by Jermaine Smit:
Meanwhile, it is reported that HTC One (M9) might sport a 5.2-inch Quad HD display with 2560 x 1440 pixel resolution (564ppi), powered by Qualcomm Snapdragon 805 processor, run on Android 5.0 Lollipop, and come packed with 3GB RAM.
The Taiwanese technology giant is tight-lipped on the release date of the HTC One (M9), but going by the company's tradition of launching its devices at big world events, the upcoming smartphone is expected to see the light of the day at Mobile World Congress to be held from 2-5 March, 2015.
The HTC One M8 was launched on 25 March this year, so its successor is very likely to arrive by the time it completes one-year cycle.
(Image Source: Screenshot from Jermaine Smit's YouTube Video)