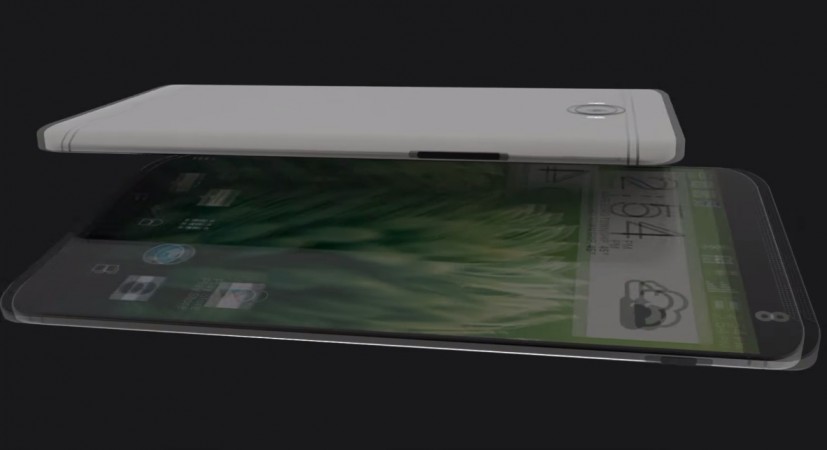 The hype around HTC One (M9) has gained momentum with its release date getting closer and new features of the device have been leaked over the last few days. The next-generation smartphone is expected to come with much superior camera than its predecessor, HTC One (M8).
HTC One (M9) is expected to feature a 20MP main camera and an HTC UltraPixel front snapper, powered by Qualcomm Snapdragon 810 processor, sports screen size of the HTC One (M8), that is 5-inch, and come in gold, gray and silver, reported Bloomberg quoting a source.
The source went on to claim that the device will have "Dolby Laboratories Inc.'s Dolby 5.1 audio technology and HTC's latest Sense 7 user interface with improved location-based services". The Taiwanese technology giant will also launch its first smartwatch linked with "Under Armour Inc.'s (UA) fitness service" along with HTC One (M9).
It may be mentioned that China-based HTC leaker @upleaks had earlier claimed in a tweet that HTC's flagship smartphone would sport a 5-inch Full HD display with 1920x1080 screen resolution, powered by Qualcomm Snapdragon 810 processor, and run on Android 5.0 Lollipop. It is also expected to come packed with 3GB RAM, 2840mAh battery, HTC Sense 7, and 20.7MP main camera and 13MP or UltraPixel 4MP front snapper.
However, BGR (via 4G News) reported that the HTC One (M9) would sport a 5.5-inch display with quad HD resolution screen, house 32GB internal memory and 3GB RAM, 20MP main camera, 3,000 mAh battery and fingerprint scanner.
The features of HTC's upcoming flagship smartphone reported so far are not confirmed but they are very likely to be seen when it is released as proved in the past.
The HTC One (M9) is expected to be unveiled on 1 March, a day before the Mobile World Congress (MWC 2015) kick off.