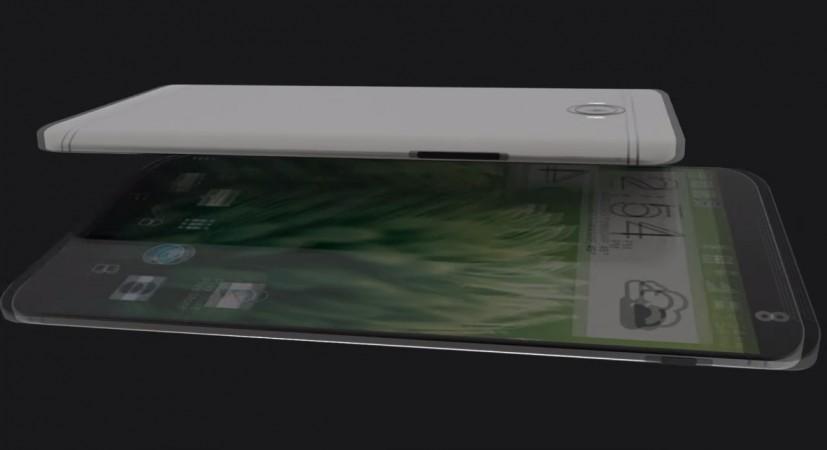 The hype around HTC's next flagship smartphone dubbed as HTC One (M9) has gained momentum with its release date said to be drawing nearer. Several features of the device have been leaked over the last few weeks despite the Taiwanese technology giant maintaining silence.
The HTC One (M9) is expected to be released in the first quarter of 2015. Reports have it that the device will be unveiled at the upcoming Mobile World Congress (MWC 2015) to be held in Barcelona, Spain, between 2 and 5 March before launching it a few weeks later.
The Taiwanese technology giant's next-generation smartphone is expected to have several feature upgrades over its predecessor the HTC One (M8). Here are some of the killer features of the upcoming smartphone reported by My Drivers (via PhoneArena):
1) Display: The HTC One (M9) is expected to sport a 5.5-inch with 2K screen resolution. If it comes true, it will be a 0.5-inch upgrade over its predecessor, the HTC One (M8), and same size of the Apple iPhone 6 Plus.
2) Processor: My Drivers (Chinese website) reported that the device might be powered by Qualcomm Snapdragon 805 processor, contradicting earlier reports that it could come with either a hexa-core Snapdragon 808 or an octa-core Snapdragon 810 processor. The HTC One (M8) is powered by Qualcomm Snapdragon 801 processor.
3) Camera: HTC's upcoming smartphone is expected to house a 16MP camera with Optical Image Stabilizer (OIS) as against dual 4MP main camera and 5MP front snapper seen in the HTC One (M8).
4) Battery: The HTC One (M9) may come with a powerful 3,500mAh battery as against Li-Po 2600 mAh battery seen in its predecessor.
5) Memory: The new device is expected to come packed with 64GB internal memory, microSD up to 128GB and 3GB RAM. The HTC One (M8) has 16/32 GB internal memory and 2GB RAM.
6) Speaker: It seems HTC's next-generation smartphone will come with special sound system. The handset makers are said to be trying to strike a partnership with BOSE for dual speakers on the front panel of the handset.
The specifications of the HTC One (M9) mentioned above are not confirmed yet but they could be seen in the device when it is released if history is anything to go by. Smartphone makers rarely reveal the features of devices but speculative reports do come true in most cases.