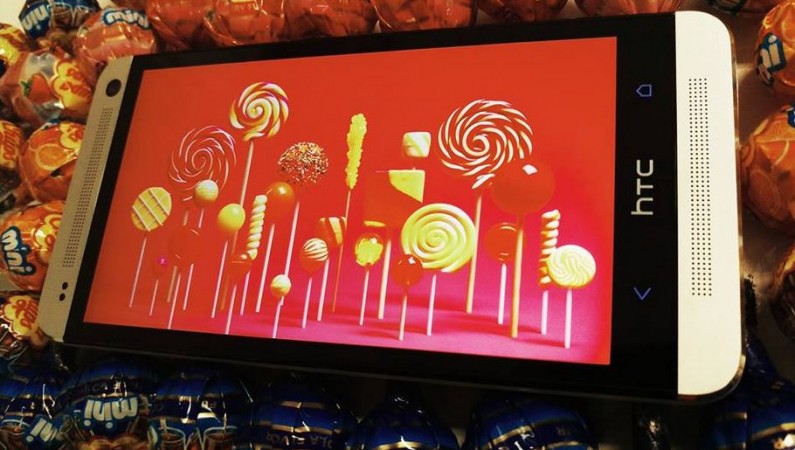 HTC has reportedly begun rolling out the new Android 5.0 Lollipop update to the 2013 flagship model One (M7) in India.
HTC India (via official Facebook page) has confirmed that company has released v5.0 Lollipop to One (M7).
"Want some sweet news? Android Lollipop drops today for your HTC One (M7 - 2013). Do note that it will be released in batches, so don't fret if you don't have it yet," reads HTC India Facebook wallpost.
The new update (build number: 7:21:707:105) is said to be around 775MB in size and brings all the goodies of the new material design language, lots of animation graphics, lock-screen notification options; the replacement of Dalvik with ART as its default runtime will bring improvement in performance-and-battery-life and many more enhancements to the Android smartphone.
How to Install Android 5.0 Lollipop update via OTA:
After getting the update notifications, HTC One (M7) series owners should select - "Yes, I'm in" option >> then, after downloading, select >> "Install now." The phone will re-start automatically and the OS will be updated to the new version.
We would like to remind readers that the roll-out process is carried out in phases, so it will take some time to reach all corners of the country.
Until then, users can also check manually on the smartphone by going to – 'Settings' >> 'About phone' >> 'System update' >> 'Check Now';
We also like remind our readers that HTC One (M7) will no longer get software updates.
[Read more: HTC One (M7) Software Update Service Ends with Android 5.0.2 Lollipop; Don't Wait for v5.1 Stability Software, Says Company]
Few days ago, Mo Versi, HTC's Vice President (Product Management) confirmed on his official Twitter account that only Google Play Edition (similar to Nexus devices) of HTC One (M7) will get v5.1 update and the software for original model will be discontinued.
His message stems from the fact that HTC One (M7) is two-generation old and can't be expected to get the update any longer. Normally, Android OEM (Original Equipment Manufacturers) partners have a statutory 18 month-contract with Google to deliver software update service to their flagship smartphones, whereas HTC offers additional 6 months' service.
With this announcement, HTC One (M7) has officially lost its flagship status and whosoever wishes to continue using the phone, will now have to look for custom ROMs for future updates.