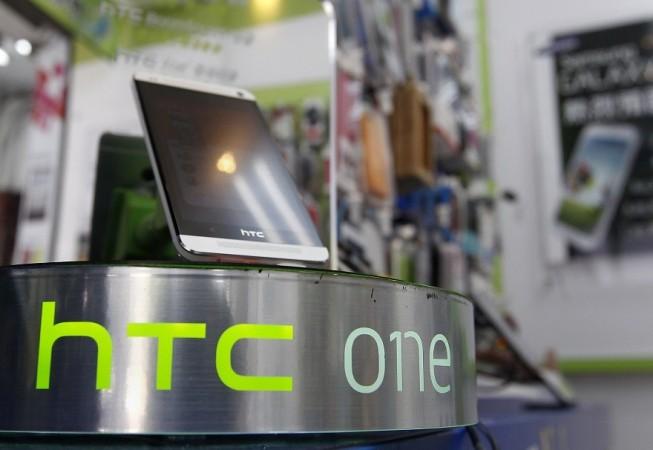 The much-anticipated HTC One 2 (M8), also known as HTC One Up, is all set for unveiling on 25 March, just a month after the announment of Samsung's much-hyped next-generation smartphone - Galaxy S5.
Interestingly, HTC announced the unveiling date of HTC One sequel on 25 February, a day after Samsung announced its Galaxy S5. It had also hinted that gadget lovers should wait for its new flagship smartphone before jumping for the Galaxy S5.
The Taiwan-based company, which won Best Smartphone of 2013 award for its HTC One smartphone at the Mobile World Congress (MWC 2014) in Barcelona, seems to be ready to take on Samsung through its upcoming smartphone.
"Buyer's remorse: Coming soon to S5 owners," HTC had earlier tweeted.
#HTCOneUp pic.twitter.com/Nh8q9WPAXp

— HTC (@htc) February 24, 2014
If one is to go by rumors, HTC One 2 may have some features superior to Galaxy S5. According to a report by Tech Radar, a HardForum user claimed HTC One 2 features 4MP front camera, describing it as "incredible" and "really crisp." The leaker also claimed that the device is "faster than my Google Edition S4" and sports a dual-rear camera.
Samsung Galaxy S5 has 2.0MP front camera (16MP rear), which is much inferior to HTC One 2's expected 4MP front camera. According to Christian Today, HTC One 2 is expected to sport a 5.1 inch screen with no physical button and powered by a quad-core 2.3GHz Qualcomm Snapdragon 800 processor with Adreno 330 GPU, 2 GB RAM and LTE connectivity. It is expected to have 2900mAh battery; runs on Android 4.4 KitKat, and comes with HTC's Sense 6 user interface pre-installed.
Samsung Galaxy S5 also sports 5.1-inch Super AMOLED display. It is powered by 2.5GHz Snapdragon 801 (32-bit architecture) series processor with 2GB RAM and features Wi-Fi 802.11ac and 2X2 MIMO connectivity with Download Booster. It has 2800 mAh battery and runs on Android 4.4.2. HTC has revealed that it is releasing it's latest smartphone on 25 March.
See you all on March 25th. #HTCOneUp #Unpacked pic.twitter.com/L54m5FKWGL — HTC (@htc) February 24, 2014