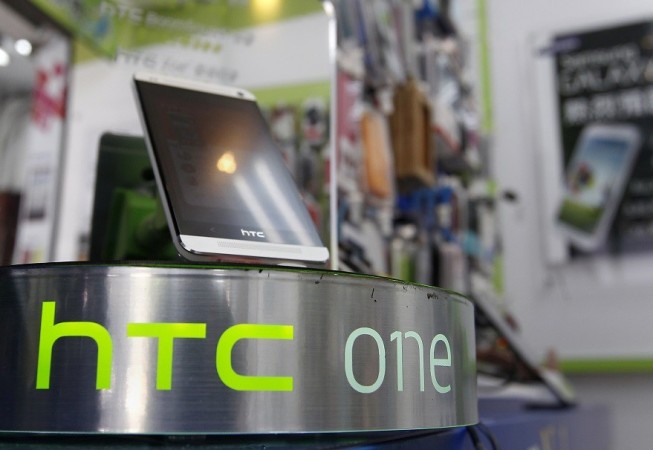 Speculations on the features of the so called HTC One 2, codenamed M8, have been doing the rounds ahead of its unveiling event on 25 March, and now, the leaked pictures of the device's pin-hole cover have added more spice.
Several pin-hole cases of the HTC One successor, which is known by the names HTC One 2, HTC One Up and the All New HTC One, have been leaked on twitter by @evleaks, hinting that the cover will show weather, time and other real-time information. The Twitter tipster also claimed that the device will be released as a Google Play Edition like its predecessor.
Holes. Time. Colors. Also, like its predecessor, look for M8 to arrive as a Google Play Edition. pic.twitter.com/HtklHp2GP1

— @evleaks (@evleaks) March 8, 2014
By popular demand. pic.twitter.com/BmpogRMOsu — @evleaks (@evleaks) March 9, 2014
The All New HTC One, which is a sequel to HTC One that won Best Smartphone of 2013 award at the recently concluded Mobile World Congress (MWC 2014) in Barcelona, is expected to be released in more than 100 countries two weeks after its unveiling event on 25 March.
The Taiwan-based company's new flagship smartphone is expected to have 4.7 inch screen display (Full HD 1080p, 468 PPI) and powered by a quad-core 2.3GHz Qualcomm Snapdragon 800 processor with Adreno 330 GPU. Tech Radar reported that it will have 4MP front camera.
The device is expected to come with a microSD card slot unlike its predecessors and have 2900mAh battery.
VIDEO: HTC Technical Translations #2: Metal Unibody