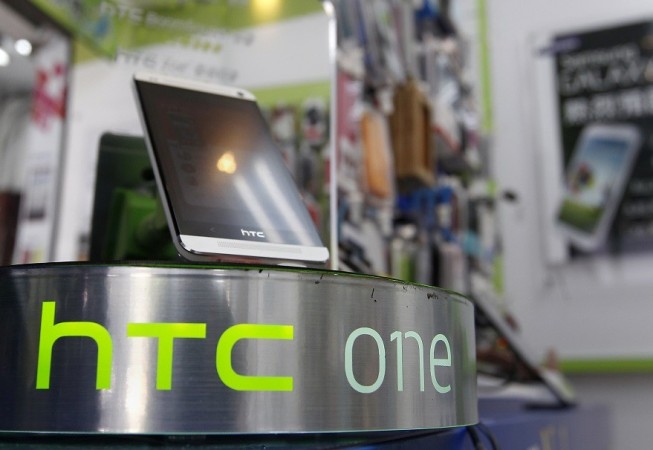 The HTC One 2 (M8), also called HTC One Up, is expected to be released in more than 100 countries just two weeks after it is unveiled on 25 March, according to sources.
HTC One 2 is a sequel to HTC One, which won Best Smartphone of 2013 award at the recently concluded Mobile World Congress (MWC 2014) in Barcelona.
"The all new HTC One is launching 2 weeks after the 25th event in 110 countries around the world. Big thanks to @MHielal," tweeted HTCFamily.ru.
The Taiwan-based company's new flagship smartphone is expected to have several upgrades over its predecessor. Here are some of the features expected in HTC One 2:
1. HTC One has 4.7 inch screen display (Full HD 1080p, 468 PPI), while its successor is expected to sport 5.1 inch screen with no physical button.
2. HTC One 2 is expected to be powered by a quad-core 2.3GHz Qualcomm Snapdragon 800 processor with Adreno 330 GPU, while its predecessor is powered by Qualcomm Snapdragon 600 quad-core.
3. HTC One has HTC UltraPixel Camera with 2.1 MP front camera, while its successor is expected to have a 4MP front camera, according to a report by Tech Radar.
4. The new flagship smartphone is expected to have a microSD card slot while its predecessor was slammed for the lack of it.
5. HTC One has 2300 mAh battery and features Wi-Fi 802.11 a/b/g/n/ac, Wi-Fi Direct, DLNA and Wi-Fi hotspot connectivity while its successor is expected to have 2900mAh battery and boasts of LTE connectivity.
It is reported that HTC One 2 will run on Android 4.4 KitKat, and come with HTC's Sense 6 user interface pre-installed. Its predecessor run on Android OS, v4.1.2 (Jelly Bean) and v4.3 (Jelly Bean), but upgrade to v4.4 (KitKat) has been made available now.
Interestingly, HTC tweeted recently, hinting that its flagship smartphone is set to take on Samsung Galaxy S5.