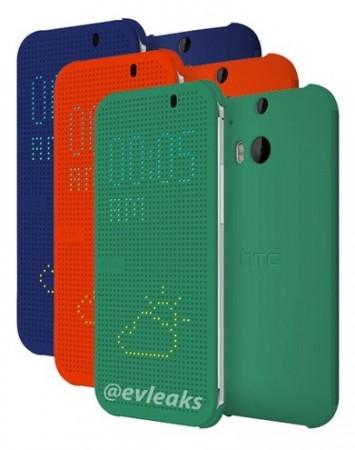 The much-awaited HTC One 2, codenamed M8, and the recently launched Samsung Galaxy S5 will eat into each other's business as both smartphones are set to hit the stores within a month.
HTC One 2 will be unveiled simultaneously in London and New York on 25 March and its release date will also reportedly fall on the same day, while Samsung Galaxy S5, which was announced in February, will be released in 150 countries on 11 April.
In what can be seen as a deliberate business strategy to sell as much units as possible before Samsung Galaxy S5 hits the stores, HTC One 2 will apparently be launched in select stores and online retail stores, minutes after its unveiling.
Mobile retailer Carphone Warehouse has announced that the first stock of HTC One 2 handsets will arrive at six select stores in London - Westfield Stratford, Westfield White City, Oxford Circus, Centrepoint, Tottenham Court Road and Carphone Warehouse at Selfridges, minutes after its unveiling event, reported GSMarena.
The new HTC flagship smartphone will enjoy 17 days in the market before Samsung Galaxy S5 is released, if the device hits the stores on the day of its unveiling as reported. So there is possibility of impatient gadget lovers, who do not want to wait for the new Samsung flagship smartphone, going for HTC One 2.
Interestingly, the Taiwan-based company had earlier tweeted that gadget lovers would regret it, if they buy Galaxy S5 before the release of HTC One 2 but it has to be seen if it will beat Samsung flagship smartphone in terms of sales.
Samsung has revealed some specifications of its new flagship smartphone but HTC has not officially revealed the features of the HTC One successor, though several conflicting reports on the same have hit the net. So it is not possible to give a clear picture of the two smartphones in comparison.
A section of the media reported that HTC One 2 will sport a 4.7-inch screen display (Full HD 1080p, 468 ppi), while some claim it's a 5.1-inch screen with no physical button, while some others say it will have a 5.0-inch full HD (1920x1080p) display with 440 ppi. The device is expected to be powered by a quad-core 2.3GHz Qualcomm Snapdragon 800 processor with Adreno 330 GPU and 2 GB RAM, run on Android 4.4 KitKat and boost a 4MP front camera.
The smartphone may also house a 2900mAh or a 3000 mAh battery and will come with HTC's Sense 6 user interface pre-installed. It reportedly has features like Knock On gesture-control, BoomSound speakers and microSD card slot among others. @evleaks also hinted on its Twitter page that the cover of the device may show weather, time and other real-time information.
On the other hand, Samsung Galaxy S5 sports a 5.1-inch Super AMOLED display with full HD (1920x1080p) resolution, and has a pixel density of 440ppi. It is powered by 2.5GHz Snapdragon 801 (32-bit architecture) series processor and runs on Android v4.4.2 KitKat OS. It also boasts features like fingerprint sensor, water and dust-resistant certifications, camera with fast autofocus speed up to 0.3 seconds, advanced High Dynamic Range (HDR), and fifth generation Wi-Fi 802.11ac and 2X2 MIMO with Download Booster.