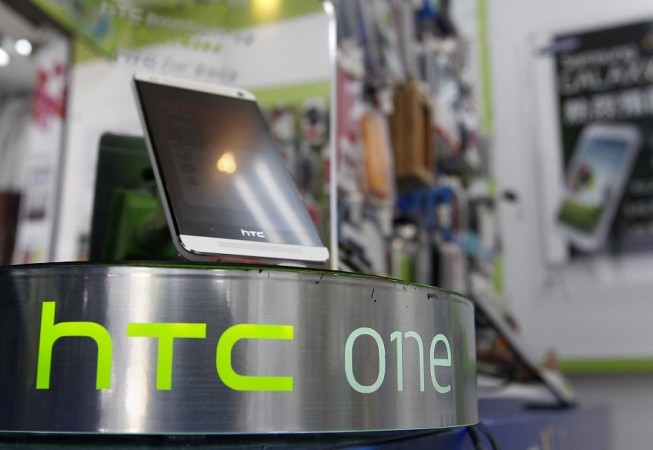 HTC One 2 (M8), also known as HTC One Up, will take on none other than the much-hyped flapgship smartphones Samsung Galaxy S5 and Apple iPhone 6, as all the high-end devices will hit the market this year.
The new flagship smartphone from HTC will be launched on 25 March, barely a month after Samsung announced its latest device - Galaxy S5. The phone is believed to be a sequel to HTC One, which won 'Best Smartphone of 2013' award at the recently concluded Mobile World Congress (MWC 2014) in Barcelona.
Interestingly, HTC has tweeted that gadget lovers should wait for the release of HTC One 2, before going for Galaxy S5 as they would regret later.
HTC One 2 and Galaxy S5 will literally fight it out in the smartphone market, as both devices are expected to hit the shelves within a month. The much-anticipated iPhone 6 may also join the competition by the second half of the year. It is reported that Apple's new flagship phone may be launched either in July or September.
HTC One 2 is expected to feature a 5.1 inch screen with no physical button and will be powered by a quad-core 2.3GHz Qualcomm Snapdragon 800 processor with Adreno 330 GPU, 2 GB RAM and LTE connectivity, according to Christian Today. It is expected to house a 2900mAh battery, run on Android 4.4 KitKat and come with HTC's Sense 6 user interface pre-installed. The device is also expected to feature a 4MP front camera, according to a report by Tech Radar, citing post by a HardForum user.
iPhone 6, which is most likely to be launched in the second half of the year, is expected to sport a 4.7/4.8' or 5.5' display with a 1920x1080p (440ppi), or a 2272×1280 (510ppi), powered by A8 chip (64-bit), run on iOS 7.2 and houses a 1,800mAh battery, according to South Korean brokerage KDB Daewoo Securities.
Apple's flagship smartphone is expected to have a screen entirely made from the scratch-resistant sapphire crystal glass. The US Patent & Trademark Office published a patent application from Apple titled "Systems and Methods for Preventing Light Guide Plate Scratching Artifacts". This would mean iPhone 6 may sport a screen layer protection that will be self-healing, according to Patently Apple.
On the other hand, Samsung Electronics revealed the features and specifications of Galaxy S5 at its launch a week ago. The device sports a 5.1-inch Super AMOLED display and is powered by 2.5GHz Snapdragon 801 (32-bit architecture) series processor with 2GB RAM and features Wi-Fi 802.11ac and 2X2 MIMO connectivity with Download Booster. It houses a 2800 mAh battery and runs on Android 4.4.2.
Gadget lovers will have a gala time soon with all the major smartphone makers releasing their respective flagship smartphones this year.