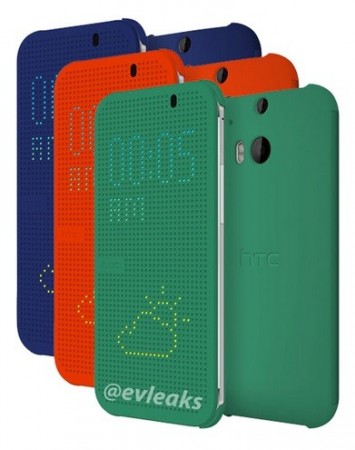 The so called HTC One 2, which is also known by several names like HTC M8, HTC One Up, HTC one Plus and the All New HTC One, is all set to unveil on 25 March and is expected to be released in more than 100 countries two weeks later. And if Apple Inc. unveils its new smartphone, iPhone 6 at the WWDC event in June as speculated, the two flagship smartphones will have to fight it out in the market.
The Taiwan-based company has confirmed that it will unveil the All New HTC One this month though there are confliciting reports on the release date of iPhone 6, with some claiming that it would be announced in June while others say that it would happen only in September.
Interestingly, HTC has challenged Samsung Galaxy S5, which was unveiled last month, claiming that its buyers will regret if they don't wait for HTC One 2 but didn't mention its other possible competitor - iPhone 6.
HTC One 2 is expected to feature a 5.1 inch screen with no physical button and powered by a quad-core 2.3GHz Qualcomm Snapdragon 800 processor with Adreno 330 GPU, 2 GB RAM and LTE connectivity, according to Christian Today. It is expected to house a 2900mAh battery, run on Android 4.4 KitKat and come with HTC's Sense 6 user interface pre-installed.
There are also reports that HTC One 2 will have 5.0-inch full HD (1920x1080p) display with 440 ppi and scratch-resistant sheet, powered by 2.3GHz Snapdragon 800 series quad-core processor or the new Snapdragon 801 series chipset, runs on Android v4.4 KitKat OS with custom UI Sense v6.0 and house 3000 mAh battery.
It is reported that the device will also have features like Knock On gesture-control feature, BoomSound speakers, microSD card slot, and several others. It is also expected to have 5MP front camera, though Tech Radar reported citing a post by a HardForum user that the device will feature a 4MP front camera. Pictures of the HTC One successor's pin-hole cases revealed by @evleaks have hinted that the cover will show weather, time and other real-time information. The Twitter tipster also claimed that the device will be released as a Google Play Edition like its predecessor.
On the other hand, iPhone 6 is expected to sport a 4.7/4.8' or 5.5' display with a 1920x1080p (440ppi), or a 2272×1280 (510ppi), powered by A8 chip (64-bit), run on iOS 7.2 and houses a 1,800mAh battery, according to South Korean brokerage KDB Daewoo Securities.
Apple has filed for patents like "Audio call screening for hosted voicemail systems," "Computer User Interface System and Methods," and "Systems and Methods for Preventing Light Guide Plate Scratching Artifacts," with the U.S. Patent and Trademark Office, suggestting that it could be incorporated in its new device. It is also reported that the new smartphone will have screen made of sapphire crystal glass.
Both HTC and Apple have not made the specifications of their upcoming flagship smartphones but if we are to go by the media reports, both the devices will boost of some innovative features.