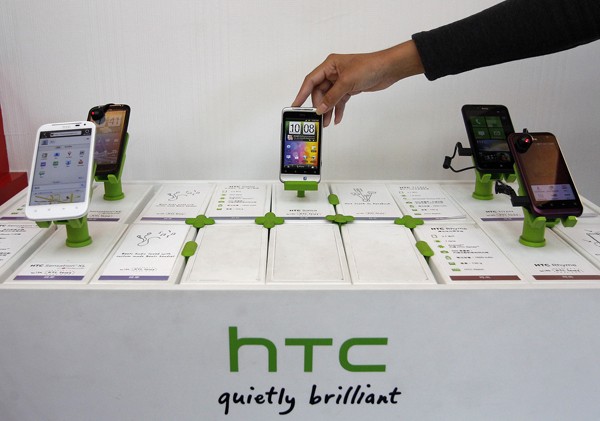 Several speculations of HTC's mystery M7 smartphone have cropped up ever since the Taiwanese smartphone maker announced it will host simultaneous events in London and New York City on 19 February.
With less than a week for the event to kick off, an alleged snapshot of the M7 smartphone has surfaced online, fuelling speculations of its imminent launch.
A new teaser video featuring the HTC logo on a smartphone's back panel added even more credibility to reports of the M7 launch.
Expected Specifications of HTC M7 A.K.A HTC One Includes:
Model
HTC One(codename: HTC M7)
Display
4.7-inch Full HD Screen,1080p SoLux technology, 468 ppi

(pixels per inch)

OS
Android Jelly Bean
Processor
1.7GHz quad-core Snapdragon
Internal memory
2GB RAM
Storage capacity
32GB
Main camera
13.0-megapixel,1080p HD videorecording
Front facing camera
2.0-megapixel,1080p HD videorecording
Audio
Beats amplifier, stereo speakers
Battery
2300mAh
WWAN
LTE,42Mbps HSDPA
WLAN
802.11 a/b/g/n/ac
The smartphone's camera is expected to arrive with an image enhancing technology 'Cinesensor' which brings crisp image quality besides improvements to HD video recording and super slow-motion video playback.
Lately, HTC is trying hard to arrest it's slide in the global smartphone market. According to recent report of 2012(Q4) global smartphone market, the company no longer features in list of the top five smartphone makers. Apart from table toppers Samsung and Apple, the other three spots are facing stiff competition between Nokia, BlackBerry, Sony, LG and HTC. With the emergence of three Chinese firms - Lenovo, ZTE and Huawei - the fight for market share has now turned fiercer.
HTC is now following the footsteps of other technology giants such as Apple, Microsoft and Samsung to host its very own launch event to gain individual but more extensive attention.
HTC's London event is set to kick-off at 3:00 pm, 19 February, almost a week ahead of the international mobile convention MWC (Mobile World Convention) 2013 which is scheduled on 25 February in Barcelona.