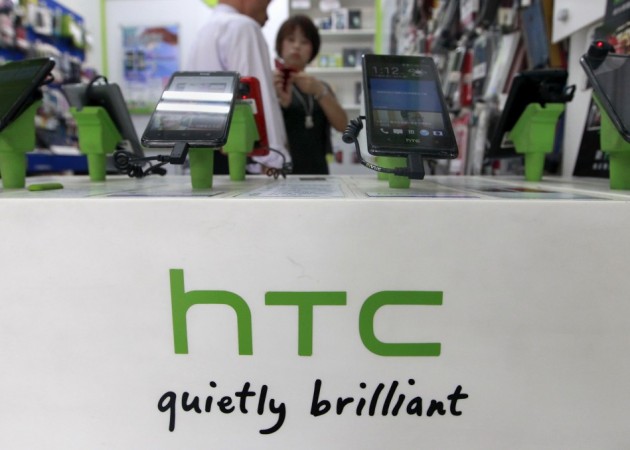 Taiwanese handset maker HTC has released three new Desire series smartphones in India on Tuesday.
The new models - HTC Desire 501, Desire 600 and Desire 700, were first launched in home market Taiwan just a couple of weeks.
HTC Desire 501 sports a 4.3-inch WVGA (480x800p) display and ships with Android Jelly Bean software as primary OS and custom user-interface Sense. It packs 1.15GHz dual-core CPU, 1GB RAM, 8GB inbuilt memory (expandable up to 32GB), 5.0-megapixel main camera, 2.1-megapixel secondary camera and a 2100mAh battery.
The second new smartphone in the series, Desire 600, flaunts a 4.5-inch qHD (960x540p) screen and features Android OS, 1.4GHz Qualcomm snapdragon 400 dual-core processor, 1GB RAM, 8GB memory (expandable up 64GB) 5.0-megapixel camera (with smart LED flash support, f2.0- aperture, 28mm lens, full HD video recording), VGA (0.3-megapixel) snapper on the front side and a 2100 mAh battery.
HTC Desire 700 is biggest and expensive smartphone among the three new models. It features a 5.0-megapixel qHD (960x540p) display, Android OS (with custom Sense UI), 1GB RAM and 8GB inbuilt storage (expandable up 64GB)
The company has priced HTC Desire 501, Desire 601 and Desire 700 for ₹16,890, ₹24,190 and ₹33,050, respectively. The company reportedly said the devices will be made available in local stores in a few days time.
Key specifications of new HTC Desire series smartphones:
Model

HTC Desire 501

HTC Desire 601

HTC Desire 700

Display

4.3-inch WVGA (480x800p) resolution

4.5-inch qHD (960x540p) screen

5.0-inch qHD (960x540p) screen

OS

Android v4.1 Jelly bean OS with HTC Sense UI

Android v4.1 Jelly Bean with HTC Sense UI

Android v4.1 Jelly Bean with Sense UI

Processor

1.15GHz dual-core CPU

1.4GHz Qualcomm Snapdragon 400 dual-core processor

Quad-core processor with 1.2GHz speed

RAM

1GB

1GB

1GB

Storage Capacity

8GB, expandable up to 32GB

8GB, expandable up to 64GB

8GB, expandable up to 64GB

Camera

Main: 8.0-megapixel with LED flash support, f2.0- aperture, 28mm lens, full HD video recording

Front: 2.1-megapixel ultra wide-angle 88-degree camera , HD video recording

Main: 5.0-megapixel camera with smart LED flash (five levels) support, f2.0- aperture, 28mm lens, full HD video recording

Front: 0.3-megapixel (VGA) camera

Main: 8.0-megapixel with smart LED flash (5 levels) support, f2.0- aperture, 28mm lens, full HD video recording

Front: 2.1-megapixel camera with full HD video-recording ability

Battery

2100 mAh

2100 mAh

2100 mAh

Network

3G

3G

3G

Add-ons

Dual-SIM,Wi-Fi, Bluetooth, GLONASS, Assisted-GPS, microSD card slot, HTC BoomSound- dual frontal stereo speakers

Wi-Fi, Bluetooth, GLONASS, Assisted-GPS, microSD card slot, HTC BoomSound- dual frontal stereo speakers

Wi-Fi, Bluetooth, GLONASS, Assisted-GPS, microSD card slot, HTC BoomSound- dual frontal stereo speakers

Dimensions

128.5 x 66.9 x 9.8 mm

134.5 x 66.7 x 9.88 mm

145.5 x 72.0 x 10.30 mm

Weight

130 g

130 g

149 g

Price

₹16,890/-

₹24,190/-

₹33,050/-