There was a time when HTC's name would crop up among the top smartphone manufacturers, but since the last couple of years, the Taiwanese manufacturer has been struggling to hold its ground amidst rising competition from other manufacturers. But the year 2017 saw some good albeit limited launches from the brand in the likes of the HTC U11, U11+ and the U11 Life (with the exception of the HTC U Ultra). HTC's limited launch strategy was enough to keep the company in the race, and it now intends to follow the same trend going into 2018, according to a report.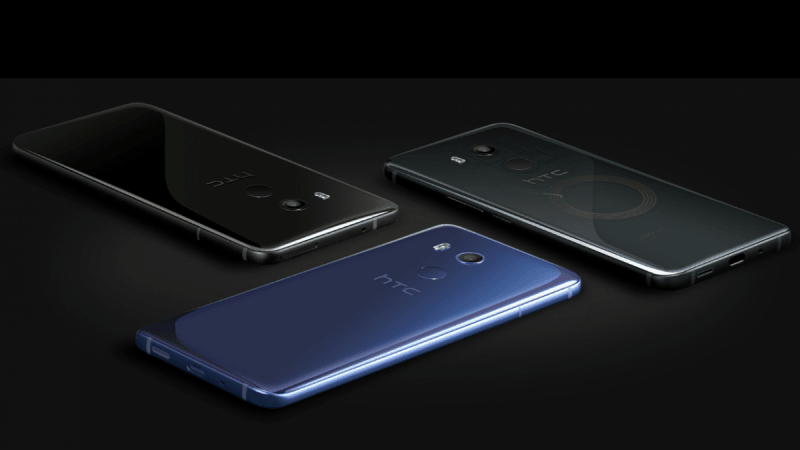 A DigiTimes report citing industry sources in Taiwan claims that HTC will be launching a limited number of phones next year. According to the report, HTC is planning to focus its R&D and marketing efforts on just a limited number of phones, mostly high-end and upper mid-range devices. Sources say the decision has been taken in the wake of HTC's struggle to regain its position and make a comeback into the industry.
HTC will kick off things with a cheaper, mid-range version of the HTC U11+ in January 2018. The upcoming smartphone will be a toned-down version of the HTC U11+ sporting a near bezel-less display. The "lite" version of the HTC U11+ is also tipped to pack a Snapdragon 652 processor and 4 gigs of RAM and 64GB of storage. The phone is also expected to retain the same 5.99-inch 18:9 display as the HTC U11+.
HTC is expected to announce its flagship smartphone in 2018 – the HTC U12 – sometime later. Although there is no word on when exactly the U12 will be unveiled, going by HTC's tradition - the U11 was launched in May this year, we could expect HTC to launch its successor too sometime around May. The HTC U12 is rumoured to sport a 4K UHD 18:9 display and will be powered by the Qualcomm Snapdragon 845 chipset. The HTC U12 will most likely launch with a dual-rear camera setup.
The report also states the struggling smartphone maker has posted losses of TWD 7.102 billion (approx Rs 1,520 crore) for first three quarters of this year. Meanwhile, Google bought a part of HTC's ailing mobile operations in September for a reported sum of $1.1 billion (approx. Rs 7,000 crores) to help it with its Pixel smartphone series efforts.
HTC did not launch many smartphones this year as it focused entirely on the U11 series. The HTC U11 received positive reviews from both reviewers and customers alike, with many praising its camera. HTC last month launched the U11+ with a 5.99-inch 18:9 display and U11 Life, both running stock Android 8.0 Oreo.