Not long ago, HTC released a revamped version of the previously released HTC Desire 816G. Compared to the previous model, the 2015 model of the handset has been packed with a lot of powerful features that make it a worthy buy at the given price tag.
The most notable change the Taiwan-based tech heavyweight has made for the refreshed version of the Desire 816G is the newly introduced 1.7GHz octa-core processor, that's quite the refresh from the previous 1.3GHz quad-core MT6582 processor. Apart from that, most of the specs remain same.
In a statement citing the launch, Faisal Siddiqui, Vice President and Country Head, HTC India, previously said: "The new offering under the HTC Desire series is our next step towards a power packed combination of beautiful design and flagship performance all backed by a powerful 1.7GHz octa-core processor."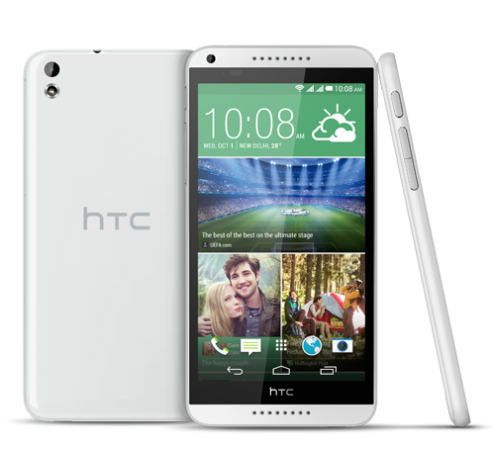 "The HTC Desire 816G is the best buy amongst big screen devices, packing powerful performance and innovative design perfectly at a great price," he added. Keeping that in mind, we take a look at the four big reasons why the handset could actually sell well.
Better Display, Greater Content
With the newly revamped version of the HTC Desire 816G, you can expect impressive video playback, dedicated photo viewing feature, better online browsing and massive camera viewfinder via the big 5.5-inch HD display screen on offer. The phone also comes fitted with HTC BoomSound, offering dual front-facing speakers, and HTC BlinkFeed for all your social network updates in real time.
Enhanced Camera Tools
When on the HTC Desire 816G, expect absolutely clear and crisp, vibrant photos with richness in color and impressive detail. The built-in camera tools help capturing high-resolution photos and videos, while also allowing stunning selfies with its 5 megapixel front camera. You can also create your own videos with the help of the Video Highlights feature.
Improved Smartphone Engine, Processor
As we mentioned earlier, apart from anything else, the change in processor will be the handset's major selling factor (if indeed it becomes popular). Expect better data flow with 1.7 GHz Octa core processor featuring high-speed connectivity. Also, the battery life is considerably longer, and charging takes lesser time.
The Power of Octa Core
For those comfortable with the quad cores processors on offer in the market, you surely need to check out the power that's inside an octa core chipset. In a nutshell, with the right kind of make for it, an octa core can do whatever a quad core is capable of, only better.