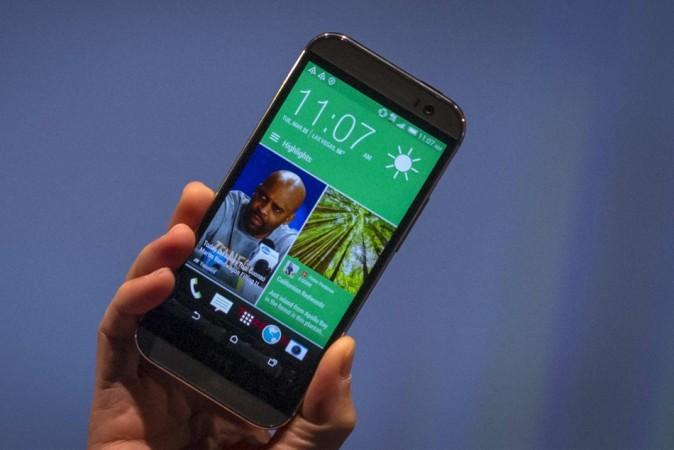 HTC Incorporation have finally unveiled the Android Lollipop 5.0 update for their last two flagship devices - HTC One M8 and HTC One M7. A recent tweet by Mr. Mo Versi, Vice President, Product Management, HTC Corporation has admitted the acceptance of Android Lollipop 5.0 code from Google Inc. He also added that only One M8 and One M7 will get the Lollipop update within 90 days.
This means both the above mentioned devices will get the update by January coming year by latest. HTC Corporation hasn't mentioned about other HTC smartphones and said they will share the update soon. Although they haven't been mentioned by the manufacturer, we believe the recently released smartphones like HTC One Mini 2 and Desire Eye will be updated soon. Though he has only mentioned about HTC One only, we expect the same thing will follow for HTC One Mini 2 and the Desire Eye too.
Since the update is symmetrically related to the code availability from Google there are other issues too like hardware capability and os-interface integration. The manufacturers need to work hard on their interface to integrate it with the latest version operating system. It's the only way to make the Lollipop work on the device in a seamless manner.
Recently @upleaks also posted on Twitter that Android Lollipop 5.0 will be released with Sense 6 because HTC hasn't started porting Sense 7 software yet. So the chances are high to receive the Lollipop update with the older interface only. But we believe HTC will soon start updating their interface too, for impressing the user and giving more of Google's latest software update.
The other significant Android handset manufacturers like Samsung, Motorola, Sony, LG and others are expected to get the codes of Android Lollipop soon.
We've received Android Lollipop code from Google, the clock starts now! HTC One (M8) and (M7) will be updated within 90 days! #HTCAdvantage!

— Mo (@moversi) November 3, 2014