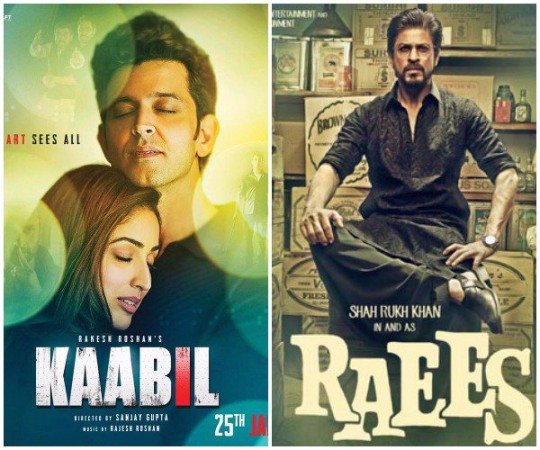 After wooing the audience in India, Hrithik Roshan's Kaabil (Kabil) is set to release in Pakistan. It will be the first Bollywood film to be screened in Pakistan after the ban on Bollywood films in the country is lifted.
Nana Patekar slams Bollywood celebs for supporting Pakistani actors
Elated with the news, Kaabil producer Rakesh Roshan told DNA: "I got a call from one of my distributors in Pakistan, Satish Anand, who is currently in India, saying that they all liked Kaabil so much there that they got ONLY Kaabil cleared at the censors."
"It will be a solo release in Pakistan from tomorrow or day after. They wanted the message of Kaabil given by Hrithik and Yami to spread and reach everyone in Pakistan. It's a very nice step and a historic one towards increasing the friendship between the two countries. I hope it grows bigger every day," senior Roshan said.
Meanwhile, Prime Minister of Pakistan, Nawaz Sharif, has given an official consent to screen Indian films in the country, which means that Shah Rukh Khan's Raees will also hit the screens in Pakistan.
According to a report in The Express Tribune, Pakistan government has released a statement stating that "the Federal Government (of Pakistan) is pleased to continue the existing policy to display all international movies (including Indian films) in Pakistani cinema and is pleased to take decisions for revival of the Pakistani film industry."
The report further said that if all goes well, Kaabil will be released on February 3 in Pakistan while Raees on February 10.
Following the Uri attack that took the lives of 19 Indian Army personnel, Indian Motion Picture Producers Association (IMPPA) passed a resolution to temporarily ban Pakistani artistes from working in India. In retaliation to the association move, Pakistani theatre owners had suspended the screening of all Indian movies.