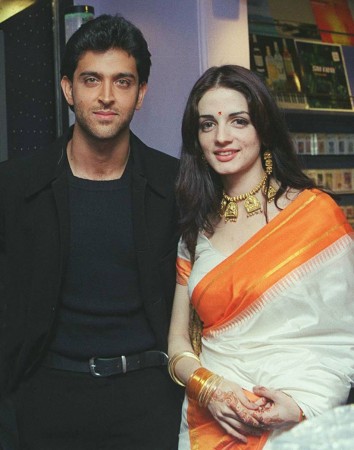 A few days after Bollywood couple Hrithik Roshan and Sussanne announced their plans to separate after 13 years of marriage, actor Arjun Rampal's name has cropped up for his involvement in the split.
With Hrithik declaring that Sussanne wanted to end their 17-year long relationship, reports hinted that the star wife's alleged closeness to Arjun may have been the deciding factor.
But the "Satyagraha" actor denied any involvement in the couple's split. The actor reiterated that the Roshans were close friends and the speculations of his involvement are baseless and hurtful.
"It is very sad when friends close to you take a decision to separate. These are the hardest times for them and we must be sensitive to towards this decision, rather than creating speculation and rumours. I read in the news as the same time as you all about my involvement in this marriage. It saddens me deeply that rumours become inevitable during celebrities going through such times, " he said.
"Mehr and I wish them only peace and love through these times and support them as friends should and we wish them and their families well always."
Arjun and his wife Mehr are reportedly close with the Roshan couple. They were seen bonding well on several occasions.
The actor had previously expressed his fondness for Hrithik and Sussanne in "Koffee with Karan" Season 3. "Hrithik and Sussane are very very special to me, my family and my wife and I just want to tell, we love you guys," said Arjun.
With Arjun denying any involvement in the star couple's split, speculations of Sussanne's issues with her in-laws are bound to crop up. According to earlier reports, she had trouble adjusting with her mother-in-law, Pinky Roshan, and eventually moved out to her parent's place with her two sons.
Meanwhile, Sussanne's sister Farah Khan extended her support to the couple. "Some bonds transcend everything & fly will always stick 2gether through thick & thin& I will always luv u both @ihrithik & @sussannekroshan," she said on Twitter
The jewellery designer also requested the media and friends to give the couple privacy and consider the fact that children are involved.