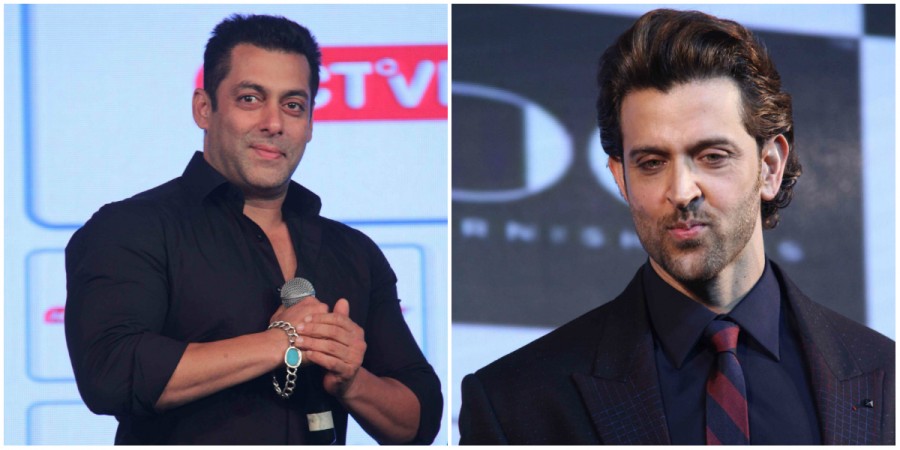 Akshay Kumar's "Rustom" has crushed Hrithik Roshan's "Mohenjo Daro" at the box office. The period film has collected Rs. 51.18 crore mark in its first week at the domestic box office and is far away from entering the Rs. 100 crore club.
Industry insiders have held Salman Khan responsible for the dismal performance of "Mohenjo Daro" at the box office. The "Sultan" actor promoted "Rustom" without even being asked to, urging his fans to watch the action-thriller.
Sources have said that it was on purpose that Salman picked "Rustom" over "Mohenjo Daro." At the IIFA Awards 2016, Salman had requested Hrithik to perform with Daisy Shah and it irked the 50-year-old star when the latter refused to include her in his act. This particular incident made Salman root for "Rustom," a source told SKJ Bollywood News.
What's interesting is that a few days after the award show concluded, Hrithik said a special screening of "Sultan" was being arranged for him adding that there's no bad blood between them.
So what brought "Mohenjo Daro" down?
Expectations were high from this period film and Hrithik was returning to the big screen after two years, so fans were eagerly waiting for it. Lavish sets, massive frames and A R Rahman's music, apparently nothing could have gone wrong with the flick, yet something did.
The VFX work has been heavily criticised and the clothing and make-up questioned. Even though "Mohenjo Daro" is one of the shortest films Ashutosh Gowariker has ever directed, it stretches unnecessarily towards the end. The story, set in an era 5,000 years ago, would have made a thrilling film if didn't succumb to innumerable sub-plots.