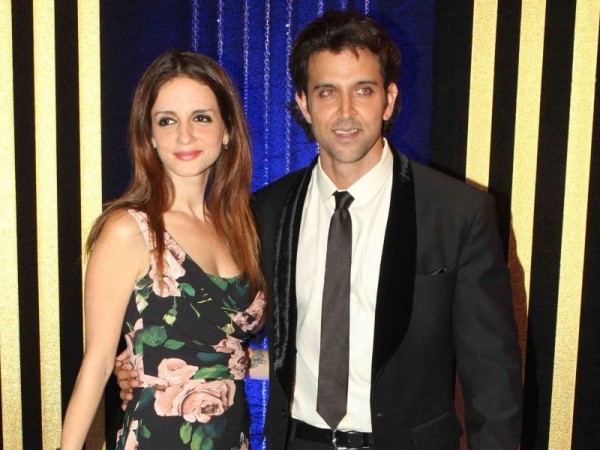 Hrithik Roshans's ex-wife Sussanne Khan has been booked under charges of cheating by a real estate firm in Goa. However, Sussanne has now come up in her defence, denying the allegation and calling it pressure tactics.
Hrithik's former wife in a statement said that the firm has filed the FIR only to force her to withdraw her proceedings from recovering her dues. "The said complaint is motivated and preposterous and has been only filed to intimidate me and pressurise me to withdraw the arbitration proceedings initiated by me in the first instance to recover my dues and damages resulting from the breach of contract," Sussanne said in a statement issued to Mid-Day.
Emgee Properties had filed the FIR alleging that Sussanne had falsely projected herself as a professional architect and interior designer to bag a project in 2013 in Panaji, Goa. The case was filed on June 9 under section 420 (cheating) of the Indian Penal Code.
Managing partner of Emgee Properties Mudhit Gupta, in the complaint, alleged that Sussanne had entered a contract with the firm for a project and was disbursed Rs 1.87 crore, with the belief that she is a professional in the field. However, after she allegedly failed to complete the project on the stipulated time.
The firm had also asked her to show her registration details with the Council of Architecture. Sussanne allegedly was reluctant to reveal details about her registration and the firm eventually learnt that she was not registered with the council.
The police are now investigating the case and have reportedly sought documents from Sussanne's address in Andheri.