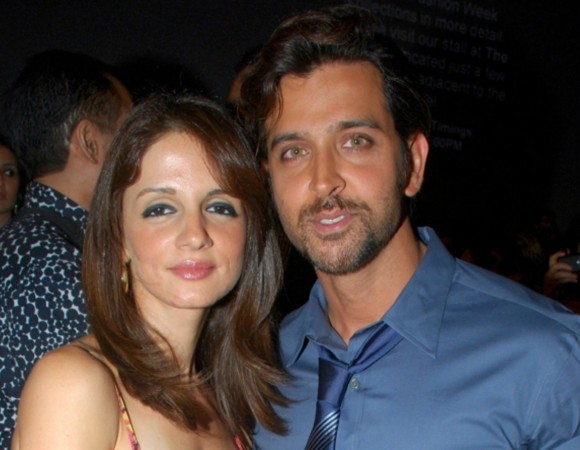 Hrithik Roshan's former wife Sussanne Khan has reportedly been booked by Goa police under charges of cheating. One real estate company has filed an FIR against Sussanne, accusing her of falsely presenting herself as a professional architect, as reported by the Times of India.
Emgee Properties has filed an FIR against Hrithik's ex-wife alleging that Sussanne falsely projected herself as a professional architect and designer to bag a contract and eventually failed to complete the work in the stipulated time. Sussanne had reportedly entered into a contract with the said firm in September 2013 for architectural and designing services.
Managing partner of Emgee Properties, Mudhit Gupta, has reportedly filed the FIR after Sussanne allegedly failed to complete a construction at Siridao in North Goa within the decided time.
Quoting Gupta, the report said that the company had disbursed Rs 1.87 crore to Sussanne, believing that she is a professional. However, after Sussanne allegedly failed to deliver the expected standard of work, the company asked her to reveal details about her registration number with the Council of Architecture.
Gupta said that Sussanne was reluctant to give them the details and eventually they came to know that she was not registered with the council, the report added. Sussanne has been booked under section 420 (cheating) of the Indian Penal Code.
Hrithik and Sussanne had tied the knot in 2000 and have two sons. The couple got divorced in November 2014.