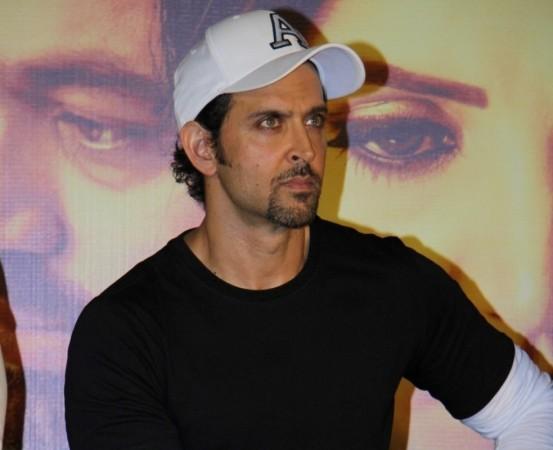 Ever since the news of Anand Kumar biopic starring Hrithik Roshan was announced, many reports of Kumar and his achievement have been doing the rounds.
Kumar runs the prestigious Super 30 programme for IIT aspirants in Patna, Bihar. The 44-year-old mathematician coaches economically backward students for IIT-JEE. His mission was launched in 2002 with the sole aim to groom IIT aspirants who don't afford the tuition fees.
Inside pics: SRK hosts birthday bash for BFF Kaajal Anand; Kareena, Hrithik, Alia, Deepika and Ranveer attend
The film, which is based on Kumar's biography Super 30: Changing The World 30 Students at a Time, will narrate Anand's rise to fame as the founder of the Super 30 program.
However, it has now been revealed that some facts about the project aren't true.
Hrithik Roshan birthday: Ex-wife Sussanne Khan shares cute post; calls him her 'sunshine'
According to a DNA report, the book has no mention of Abhayanand, who is the co-founder of the Super 30 concept. And since the movie is based on the book, Abhayanand's name is again missing from the Hrithik starrer.
In an interview with DNA, Abhayanand, who is the former DGP of Bihar, said that he wants to call Hrithik's movie as a work of fiction and not a biopic as a few facts aren't true.
"I would term Hrithik's film a work of fiction. If the main ingredients of your story are missing and far away from the truth, how is it a biopic? How can you ignore facts and make a film? The makers have based it on a biography by Anand. He hasn't mentioned me there, which is why they think I don't exist in the picture," Abhayanand said.
Upset over Kumar not crediting him at all in both the book and the film, Abhayanand said that the film would not run in Bihar as people of the state are aware of the truth.
"If he wants to go ahead and lie, let him do so. His film won't run in Bihar as he's cheating the people of the state, who know the truth. The actor should find out the truth himself. He should go incognito or send his team to Patna and find out the facts from locals," he added.
The report said that Abhayanand and Anand were honoured with the Real Heroes Award. Talking about Anand's claims of all his 30 students have cracked the entrance exams, Abhayanand said, "IIT is not a joke. Time and again, he has claimed that all the 30 students that he has selected have cracked the entrance exams. When he was asked to provide the students' names, he stayed silent for months. Why would he keep mum if he was speaking the truth?"
It now remains to be seen if the makers of Hrithik starrer will take the pain of crosschecking the facts or follow the book.