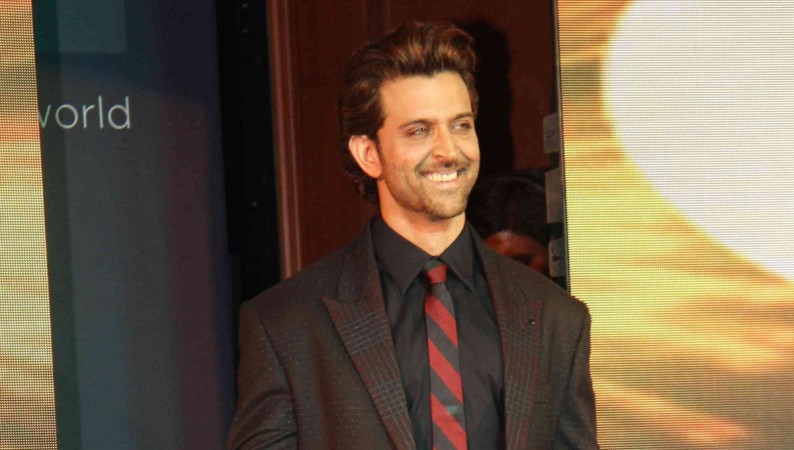 Hrithik Roshan, undoubtedly one of the finest dancers in Bollywood, has said he will surprise his fans with a very unique dance sequence in the upcoming movie "Kaabil." The actor has an "amazing" dance song in "Mohenjo Daro" but his dance sequence in "Kaabil" will reportedly be something his fans have never seen him doing before.
"The dance track in 'Mohenjo Daro' is amazing. But in 'Kaabil' I want to try something entirely different as far as dancing is concerned. At the moment I only have ideas. But I know I am going to surprise myself," Deccan Chronicle quoted Hrithik as saying.
The report also quoted a source saying: "Hrithik plays a visually impaired person in 'Kaabil.' This particular dance number in the film will be choreographed in keeping with his character's visual impediment. But it would be more than something his fans would usually expect from him."
While "Mohenjo Daro" is a historical period drama, "Kaabil" will apparently be a revenge drama. The makers of "Mohenjo Daro" had recently released the first-look posters of Hrithik and his co-actress Pooja Hegde.
The posters have received positive response from fans, who are now eagerly waiting for the trailer. Latest reports suggest director Ashutosh Gowariker is ready with the trailer of "Mohenjo Daro," and it will be released soon. The film is slated to be released on Aug. 12.
On the other side, "Kaabil," to be directed by Sanjay Gupta, features Yami Gautam as the female lead and is being produced by Rakesh Roshan. The first look of the film was released some time ago and the movie will hit the screens in January next year.