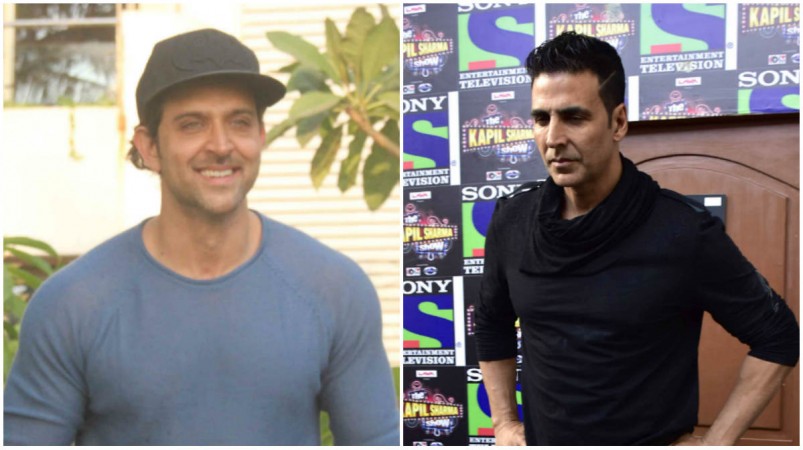 Hrithik Roshan took to Twitter to promote his upcoming movie "Mohenjo Daro" and in the process the actor promoted Akshay Kumar's "Rustom" as well which is releasing on the same day.
Hrithik posted a video on the micro-blogging site that shows him reminding his fans about "Mohenjo Daro" releasing in theatres in just four days time. The actor also promoted "Rustom" with the tweet.
"#MohenjoDaro is just 4 days away. And so is #Rustom (wink) @akshaykumar #dostiKiHaiToNibhaniPadegi [sic]," Hrithik tweeted while sharing the video. Meanwhile Akshay also responded to the tweet in his usual funny style. "Bas kar pagle ab rulayega kya Get ready with your popcorn guys, entertaining weekend ahead [sic]," Akshay tweeted.
Both "Rustom" and "Mohenjo Daro" are two of the biggest movies of this year. While Hrithik's fans are eagerly waiting to see the actor on the big screen after a big gap, Akshay's "Rustom" has gained much popularity after the release of its trailer.
Even trade experts are clueless about which one of the two films will make a bigger impact at the box office. The two movies will hit the screens on Aug. 12 and will cash in on a long three-day long weekend as Independence Day falls on Monday, following which Raksha Bandhan will be celebrated on Aug. 18.
Directed by Tinu Suresh Desai, "Rustom" is based on the real life incident of Nanavati murder case. The film features Ileana D'Cruz and Esha Gupta along with Akshay. On the other side, Ashutosh Gowariker's "Mohenjo Daro" is touted to be one of the most expensive Bollywood movies ever and is based on the ancient Indus Valley civilisation. It also stars Pooja Hegde and Kabir Bedi.