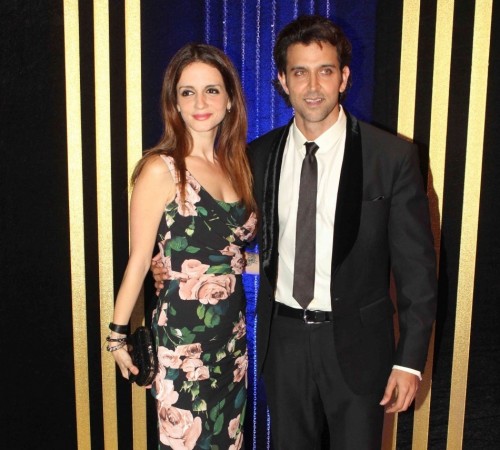 After a leading daily published a piece about Sussanne Khan and Arjun Rampal's alleged overseas holiday, the former released an official statement slamming the rumours.
Rampal, who has been married to Mehr for over 16 years now, was blamed by the media for Khan and Hrithik Roshan's split. The ex-couple (Khan and Roshan), who recently got divorced at a family court in Mumbai, didn't take the recent speculations too lightly.
Roshan took to Twitter to express his disgust over the matter. "If u people knew hw much false news is printed, d papers wud actually stop selling. I am disgusted 2day..," he tweeted adding, "But powerful good people know how 2walk their truth no matter what..."
Sussanne, on the other hand, took a more direct and stern approach to crush her detractors. Calling the piece a "speculation" and a bright example of "rumour mongering", she said, "Not the slightest effort was made to reach me to ask for my inputs into an article that deals with my life."
Carried by Miss Malini, Sussane's official statement also mentioned how it was "malicious" to poison Arjun and Mehr's friendship.
"Arjun and Mehr are friends and have been for years. To poison a relationship such as this is malicious behavior. I have, with Mehr, earlier stated in the same paper that there is no truth to the claim that Arjun and I are anything more than friends," she added.
Rampal, who is currently working on "Roy", tweeted against the leading daily urging to reveal the sources they have quoted in the article.
"Bombay Times, who paid you? Who are these faceless accusers? If you have the guts reveal them first. Stay away from me and my family," the actor posted.
This controversy comes a few months after the publication got itself into trouble over uploading a video on Deepika Padukone, titled "OMG: Deepika Padukone's cleavage show."