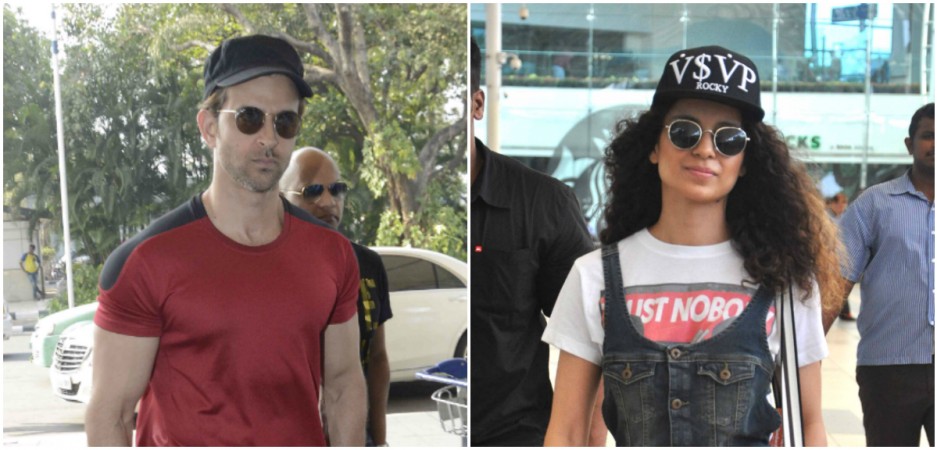 The alleged fake email ID in the name of Hrithik Roshan that created a legal fight between him and Kangana Ranaut has been traced. It has been reported that the cyber police has traced the IP address of the email ID and it is located in the U.S.
Hrithik had earlier filed a complaint with the cyber police with regard to an alleged fake email ID. Kangana had said that Hrithik used to communicate with her through this email ID but the actor had said that he had never spoke to the "Queen" actress through an email.
"We are investigating the matter. Hrithik had given information about impostor conversing through the email ID hroshan@email.com. We traced the IP address of the ID and got location of a place in America. We suspect the email is entirely operating from America," the Mid-Day quoted an officer from the cyber police as saying.
Adding that the emails contain extremely private pictures and videos, the police officer said: "Hrithik has claimed Kangana was conversing with the said impostor. After the matter came to light, Hirthik tried to call Kangana and explain the situation but she never took his calls. On the other side, Kangana has claimed that Hrithik was the one who was chatting with her."
Hrithik and Kangana's brawl had started after the latter had referred to the "Mohenjo Daro" actor as a "silly ex." Hrithik then took to Twitter and had said that he was not dating anyone. However, the fight came to light after Hrithik sent a legal notice to the actress, demanding a public apology for her "silly ex" remark. In reply, Kangana too had sent a counter notice, alleging that Hrithik had hacked into her email box to delete the conversations that could create problem in his divorce proceedings with then wife Sussanne Khan.