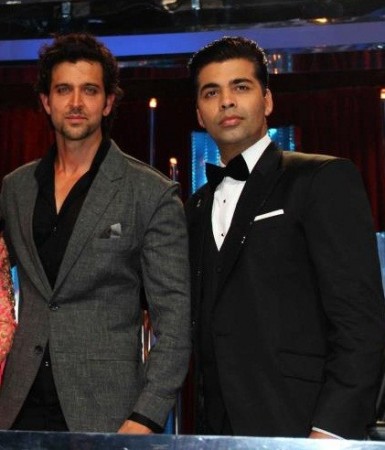 Filmmaker Karan Johar has dismissed reports which alleged Hrithik Roshan had quit "Shuddhi" over profit percentage deal.
Recently, a report by a leading tabloid claimed that the definite reason for Roshan exiting from "Shuddhi" is over financial matters and not due to the usual health reasons. The "Krrish 3" actor was said to have been unhappy over a profit sharing deal where he wanted to command a margin of 40 percent of the revenue the film would make. Johar failed to agree with Roshan on the settlement, leading to his ouster from the lavish project, according to the report.
However, the "Kuch Kuch Hota Hai" maker has now rubbished the particular report citing it as baseless and untrue.
Article insinuating that Hrithik asked for a large percentage of profit for #Shuddhi is baseless,untrue and completely uninformed...

— Karan Johar (@karanjohar) April 9, 2014
Johar has backed Roshan's exit from his film, but the filmmaker is still clueless when it comes to "Shuddhi"s cast.
A report by Mid Day claims that Aamir Khan has refused the project second time in a row. Khan was initially approached after Roshan's exit from the project and when he refused it, the filmmaker considered Ranveer Singh. But after Singh chose Sanjay Leela Bhansali's "Bajirao Mastani" over "Shuddhi," Johar approached the superstar again but this time too, he met with the same reply.
Even the female lead of the film is yet to be finalised since Deepika Padukone backed out recently and picked the Bhansali film instead, which stars the actress' alleged boyfriend Singh.
But since Johar has given Christmas 2015 as the release date for the film, the big budgeter should start rolling at the earliest to meet its deadline.
(Edited by Anu James)