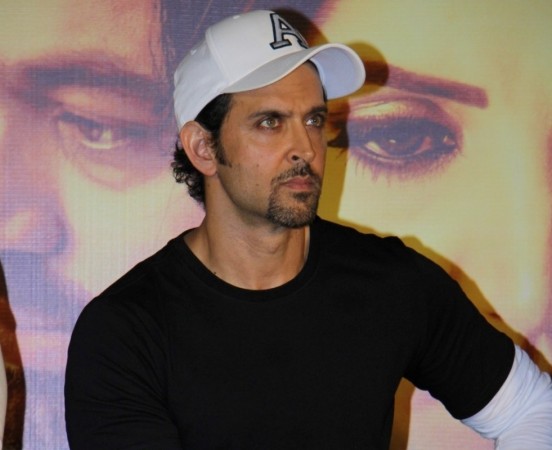 The Hrithik Roshan-Kangana Ranaut controversy seems to be nowhere near an end, and may actually go up a notch when the former gives an exclusive interview to a leading English news channel later on Saturday, October 7.
Hrithik, who has been known to deliver some really hot dialogues in his films, has now revealed how he has stayed away from such "loud verbal violence" in real life.
And his confession has come on no less a public platform than Twitter, and that too in response to a comment from a fan.
The issue, which has seen ebb and tide over quite a few years now, raised its head most recently when Kangana, in a television interview, raked it up once again.
Since then, both parties have issued statement after counter-statement to present their version of the truth. However, Hrithik has shied away from talking to journalists and presenting his version of the story. Till now, that is.
With barely a few hours left before Hrithik faces the camera and comes out with what we can only hope will be some shocking revelations, we now know what has taken him so long to do this.
A Twitter user, in the run-up to the interview, reached out to Hrithik on Twitter and said: "You might be boring if you stick to your truth and don't read out of an attacking script. But say your piece honestly and sensitively. And then forever hold your peace. [sic]"
Acknowledging the advice, Hrithik replied on the micro-blogging site: "I hv not tampered n I will Not tamper wth d integrity of truth 4sake of entertainment. B patient wth me mark.Truth is in fact boring 2watch [sic]".
He added: "Plus cant make it a spectacle evn if I wantd 2. Perhaps battling a speech issue since my childhood has kept loud verbal violence away frm me [sic]".
It is quite well-known that Hrithik has a stammering issue, and apparently this speech impediment has helped him steer away from any high-pitched rhetoric.
The high-decibel pow-wow between the two actors has already reached a pitch where many others from the Hindi film industry have become involved — whether voluntarily or dragged in by the statement of one party or the other.
It now remains to be seen what else comes out in Hrithik's interview.