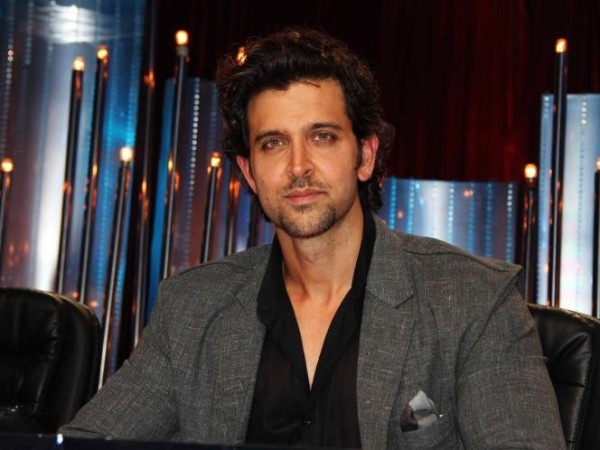 While most of the A-list actors in Bollywood are known to share profits from their films, rumour has it that superstar Hrithik Roshan will not follow the trend for his next. Instead he will take home a whopping amount of ₹50 crore for Ashutosh Gowariker period movie "Mohenjo Daro".
The huge amount has raised many eyebrows in the film industry as the filmmaker has not yet found a studio to back him and paying Roshan the huge amount might turn risky for the makers. However, Gowariker is reportedly close to finalizing a deal with a leading studio.
If rumors are to be believed, with this deal, Roshan could be one of the highest earning Bollywood stars and "Mohenjo Daro" will become the most expensive film.
"The modalities are being worked out and the studio will come on board in the next 15 days. Hrithik's first-of-its-kind pay structure has been taken into account," The Times of India quoted a source.
"This will make Hrithik the highest paid actor in the country and Mohenjo Daro the most expensive film," said Amod Mehra, trade analyst.
Though the fate of "Mohenjo Daro" is not known, the makers are confident that Roshan with his huge popularity is an excellent crowd-puller. "He was brilliant in Ashutosh's period drama 'Jodhaa Akbar' and 'Mohenjo Daro' is also a period drama." TOI quoted exhibitor Manoj Desai.
Currently, the actor is shooting for Siddharth Anand's big-budget movie "Bang Bang". Initially the budget of the film was around ₹85-₹ 90 crore but the making cost reportedly soared to around ₹130 crore. However, the director has denied reports regarding the over budget.
"Bang Bang," is a remake of Hollywood's action movie "Knight and Day". The flick will also bring back the sizzling "Zindagi Na Milegi Dobara" pair Roshan and Katrina Kaif back on screen. "Bang Bang" is an action thriller film, which is set to release worldwide on 2 October.
Other top actors who charge stupendous amount for their films:
Other top bollywood actors such as Salman Khan, Shah Rukh Khan, Aamir Khan, Akshay Kumar and Ajay Devgn are known to charge around ₹30-₹40 crore per film, plus a considerable share in the profits.
On the other hand, top actresses get around two to three crore per film, with exceptions being Kareena Kapoor, who reportedly received eight crore for "Heroine", Priyanka Chopra charged seven crore for "Zanjeer" and Kangana Ranaut, is said to have earned seven crore for "Rajjo".