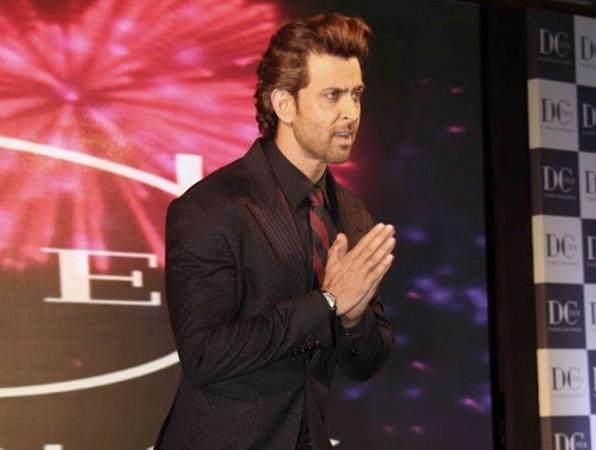 After being slapped with a legal notice for his "pope" tweet, Hrithik Roshan took to Twitter and apologised for hurting religious sentiments. The actor has been in news for the tweet he wrote after rumoured former girlfriend Kangana Ranaut apparently called him a "silly ex."
"Seems my tweet about His Holiness has led 2misunderstanding. My apologies 4 hurt caused 2religious or other sentiments. Was unintentional [sic]," Hrithik tweeted Saturday. The earlier tweet that had started the controversy was: "Ther r more chances of me having had an affair with d Pope dan any of d(Im sure wonderful) women d media hs be naming [sic]."
Former vice-chairman of the Maharashtra State Minorities Commission, Abraham Mathai had reportedly sent a legal notice to Hrithik saying he had intentionally challenged the chastity of the Pope and disrespected him.
Rumours were rife that Hrithik and Kangana were in a relationship, but later parted ways. The issue heated up after Kangana denied rumours of Hrithik being behind her ouster from "Aashiqui 3." "Yes, many lame rumours are doing rounds, even a dumbass can tell where these rumours are coming from. I don't know why exes do silly things to get your attention. For me that chapter is over and I don't dig graves," Kangana had said. This had led the "Mohenjo Daro" actor to post the "Pope" tweet.
According to a report in the Business of Cinema, Hrithik's lawyer had argued that the actor's "Pope" tweet did not refer to the religious head but to a kind of fish that is also known by the same name.
After issuing his apology on Twitter, the actor posted a tweet showing screenshot of a Google search on the "pope fish." He captioned it: " N to those who started a rumour about a pope fish. Googled it [sic]."
Hrithik and Kangana have been entangled in a legal battle, having issued legal notices to each other. While the actor had said Kangana had sent him over a thousand "personal and absurd" emails, she had accused him of hacking into her mail box in order to delete their conversations.