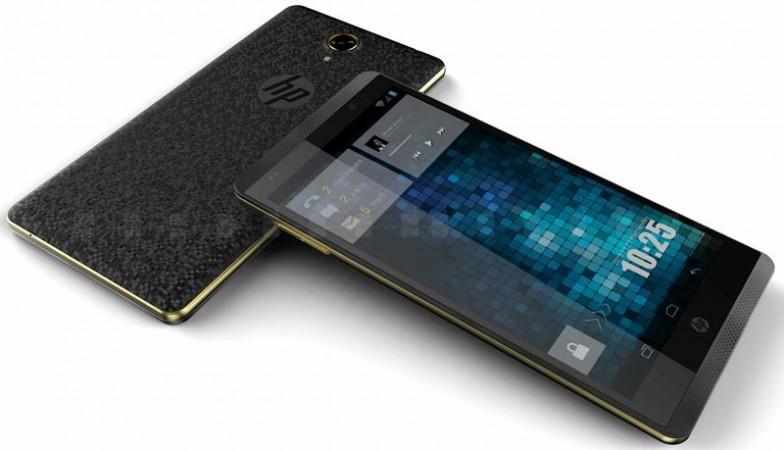 HP India has announced a range of new consumer products including an Android voice-calling tablet HP Slate6 VoiceTab II, 11.6-inch notebook HP Stream and one palm-sized desktop HP Pavilion Mini Desktop in India.
The HP Slate6 VoiceTab II is a Quad-Core Android tablet combined with voice-calling facility. Powered by a Quad-Core processor, the Slate 6 Voice Tab II features 2 SIM slot and supports browsing and calling in 3G network.
Featuring an HD display and running on Android 4.4 KitKat Operating System, the HP Slate6 VoiceTab II also comes with front firing speakers, 2mp front HD camera and 8mp rear HD camera with flash. The HP Slate6 VoiceTab II also features 16GB built in storage expandable to 32GB via MicroSD card.
HP Stream Laptop
The HP Stream is a Windows Notebook PC in a compact form factor, and includes value-added services with free cloud storage with 1TB of Microsoft OneDrive for one year.
The Stream Laptop features a HD 11.6-inch HD display with Intel Celeron processor and 32GB of eMMC flash memory. HP expects that the sleek design, cloud services and long battery life will make Stream laptop popular among customers.
HP Pavilion Mini Desktop
The HP Pavilion Mini Desktop measures only 2.06-inch in height and weighing just 630g. Running on Windows 8.1 operating system, the latest desktop system comes powered by Intel Core i3 processor and features 1TB on-board storage and up to 8GB expandable memory. The desktop also features HDMI and DisplayPort for dual display support.
The HP Pavilion Mini Desktop is ENERGY STAR-certified with a power consumption of 45 watts compared to 250 Watts for a typical tower PC. The desktop PC also packs in built-in WiFi and Bluetooth. The HP Pavilion Mini Desktop does not include an optical drive but features four additional USB ports so that user can opt for an External USB optical drive.
"Overall demand for innovative and mobility devices is increasing in India and consumers are looking for devices that can be used for both work and play," said Ketan Patel, HP India Director, "By introducing this new range of mobile computing devices, HP is looking to blend technology seamlessly into the lifestyle of the new age consumer by catering to their diverse demands around flexibility, performance and style."
The new products are expected to be available in India from January 2015. The HP Pavilion Mini Desktop will be available at ₹26,990 onwards which will include Intel Pentium 3558U processor, 4GB RAM and a 500GB Hard Disk Drive. The HP Stream 11.6-inch laptop price will start from ₹19,990 and the HP Slate 6 Voice Tab II will be available from ₹15,990 onwards.